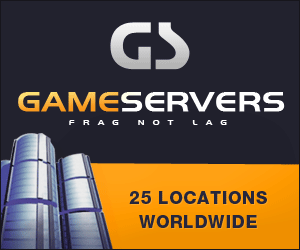 Bin Laden British cell planned gas attack on European Parliament
By David Bamber, Chris Hastings and Rajeev Syal
ISLAMIC terrorists based in Britain and controlled by Osama bin Laden planned a devastating attack in February on the European Parliament building in Strasbourg.
A six-strong terror cell funded by the Saudi fugitive planned to kill all 625 Euro-MPs, and scores of officials, by releasing sarin gas into the parliament building.
The attack was scheduled to take place during the session of parliament from February 11 to 14 this year and was to be the first in a series of assaults against prominent buildings across Europe. Algerian terrorists based in London and funded directly by bin Laden worked with counterparts in Milan and Frankfurt.
The plot was foiled after German police smashed the Frankfurt operation in a series of raids. The British-based six men were arrested and charged with offences under the Prevention of Terrorism Act.
The charges were subsequently dropped just days after the men appeared at Horseferry Road magistrates' court, London. The Crown Prosecution Service said that the decision was made for security reasons.
Senior Special Branch officials have told The Telegraph that the decision to cease action was prompted by a request from MI5. It is believed that the intelligence agency had uncovered details of further atrocities and wanted to monitor the group.
Details of the plan were kept secret from Euro-MPs. They were, however, sent an e-mail giving a warning about lapsed security in the building. One said: "Even after the e-mail was sent we still have a situation where people can wander in and out of the building."
In particular, there was concern that rules whereby visitors were supposed to present passports at the main reception were being ignored.
The Euro-MP added: "Many of the British MEPs in particular are concerned about security. Hardly anyone checks passes. The only time any one cares is at meal times and that is so they can control the numbers in the canteen."
Sarin gas is an easily made chemical weapon, 26 times more deadly than cyanide. Developed during the Second World War by the Nazis, it is odourless and almost impossible to detect. Its potential for use in a large crowd was proved when Aum Shinrikyo, a Japanese cult, killed 12 people and affected 5,000 more using sarin gas on the Tokyo underground in March 1995.
A spokesman for the European Parliament said: "We take all threats to security seriously and are constantly monitoring the situation."
The disclosure that the European Parliament was a target will raise concerns about the activities of bin Laden's followers in Britain and Europe. The Telegraph has learnt that the Special Branch in London is also examining allegations that two mosques in London have raised funds for a number of his terrorist organisations in the past few weeks.
One London mosque, where Afghans pray, has allegedly raised funds for the terror group al'Qaeda, run by bin Laden. Abu Hamza, the Egyptian-born cleric, has been accused of collecting funds for other proscribed groups at the Finsbury Park mosque.
Officers last year closed a community centre attached to a mosque in Birmingham after money was raised to help train British-born terrorists operating in Kashmir.
British activists, who have supported bin Laden's activities in the past, have also established a base in America. The Al Muhajiroun movement, members of which have called for a jihad, or permanent holy war, overseas, has set up in New York.
The organisation's founder, Sheikh Omar Bakri, one of the leaders of Britain's fundamentalist Islamic community, defended last week's attacks on America but denounced the civilian deaths.
He said: "The US Government and its military forces are a legitimate target as far as Islam is concerned. The American Government is engaged in aggression and atrocities against Muslims in Iraq, Palestine, Afghanistan and Sudan and supporting the pirate state of Israel."
The movement's new US members remain in close contact with followers in Britain, Pakistan and Lebanon. Anjem Choudary, who has now assumed responsibility for Al Muhajiroun, also condemned last week's attacks on civilians.
He claimed, however, that America had incited the response. "America itself has committed many atrocities in Muslim countries. You only have to see the strength in countries like Palestine to see how some people feel," he said.
It is not the first time that British fundamentalists have extended their operations to America. Last year The Telegraph revealed that a company called Sakina Security was training volunteers to handle explosives and guns at a base in the United States.
The company, which is under investigation by the FBI, has set up a bank account in London to raise funds for anti-Israeli forces among the Palestinians.
Security officials believe that as many as 5,000 young Muslims in Britain may support bin Laden. Most show their solidarity by making regular financial contributions, but about one in five of these supporters is believed to have taken part in some form of active military service abroad.
Dozens have also taken part in secret military training in sessions in Britain, after which they were drafted into the military wing of the International Islamic Front founded by bin Laden in 1998.
A number of such British volunteers later died during active service for Islamic forces in the conflicts in Chechnya, Bosnia and Afghanistan. Another was killed on a suicide mission after being recruited to the cause through a London-based group, Al-Maddad.
The full extent of bin Laden's British network was revealed during the trial in New York this year of four men in connection with the bombings in Africa and other plots to kill US citizens.
Some key figures in 21 terrorist groups outlawed in March by Jack Straw, the then Home Secretary, under the provisions of the new Prevention of Terrorism Act have gone into hiding since they were banned this year.
The ban is intended to prevent them from raising funds, recruiting or in any way supporting terrorist operations abroad. Sixteen of the banned groups are Islamic organisations led by bin Laden's al-Qaeda.
Some British volunteers who have fought for bin Laden are listed among the dead on "martyr websites", set up after the US cruise missile attack on bin Laden's camps following the 1998 bombing of American embassies in Kenya and Tanzania.
Khalid al Fawwaz, the leader of another suspected bin Laden organisation in Britain, is among six men being held in Brixton jail awaiting extradition to America over his alleged part in the embassy bombings.
He denies that his Advice and Reformation Committee was a front for bin Laden and he has been in prison for more than a year fighting the US request.