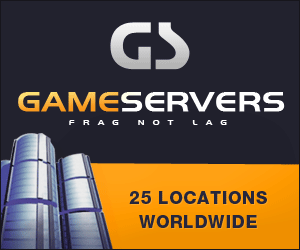 JOSH DUBOW
Associated Press
ALAMEDA, Calif. -
The Oakland Raiders opened the free agency season by meeting with Jeff Garcia on Friday, but the highly sought after quarterback plans to talk to other teams before deciding where to sign for next year.
Garcia met with new coach Lane Kiffin and other team officials at the Raiders' headquarters, but the sides did not come to agreement on a contract. Garcia plans to meet with other teams before making any decisions, his agent, Steve Baker, said in a phone interview.
"Jeff had a great meeting with the Raiders and was really impressed by Coach Kiffin," Baker said. "I know he wants to consider other options. I don't see compensation being the primary issue. ... Jeff will be compensated this year like a starter and be given a chance anywhere he goes to compete for a starting job. The final piece of the puzzle will be finding the place he feels gives him the best chance of success."
That might not be in Oakland after the Raiders went just 2-14 last season and only 168 points, the fifth-fewest in a 16-game season. Baker did not say what other teams he planned to talk to but Tampa Bay, Minnesota, Houston and Denver are believed to be possibly interested.
Garcia became a free agent because the Philadelphia Eagles decided not to bring him back, even though he led the team to five consecutive wins to end the regular season and a victory in the first round of the playoffs after Donovan McNabb went down with a season-ending knee injury.
Garcia grew up in Gilroy, played college ball at San Jose State and spent his first five NFL seasons with the San Francisco 49ers. Garcia told ESPN on Thursday that he would be interested in signing with the Raiders.
"I think it's exciting to me in the sense that it allows me to return home," Garcia said. "It allows me to get back to a place where I'm very comfortable."
Garcia was a three-time Pro Bowl quarterback in San Francisco before struggling for two seasons in Cleveland and Detroit. He revived his career last season in Philadelphia, when he completed 61.7 percent of his passes for 1,309 yards, 10 touchdowns and two interceptions after McNabb's injury.
He led the Eagles to a first-round playoff win over the New York Giants before the team was eliminated by New Orleans. Philadelphia never offered Garcia a contract, signing third-stringer A.J. Feeley to a three-year deal instead.
Oakland is in desperate need of quarterback help after scoring only 12 offensive touchdowns and allowing an NFL-worst 72 sacks last season. The team has already let starter Aaron Brooks go and Andrew Walter is the only quarterback on the roster.
The Raiders are expected to use the No. 1 overall pick on a quarterback, either JaMarcus Russell of LSU or Brady Quinn of Notre Dame. Even so, they would like to bring in a veteran quarterback to help ease the transition.
In other news, the Raiders re-signed defensive Tommy Kelly to a $1.85 million, one-year contract, a person within the league said on condition of anonymity because the deal has not been announced.
The team also waived defensive back Tyrone Poole and restructured the contract of offensive Barry Sims to reduce his salary cap hit.