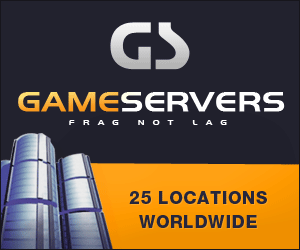 Wichita Eagle
April 20, 2008 By Eric Rosenberg, Hearst Newspapers
WASHINGTON -- Boeing Co.' s push to overturn the Air Force decision to award an Airbus consortium the lucrative aerial tankers contract rests on convincing Guy Pietrovito.
Pietrovito, 54, a deputy assistant general counsel at the Government Accountability Office, is responsible for weighing Boeing's appeal of the Air Force tanker award.
The GAO -- which has approximately 30 attorneys working on contractor protests -- typically assigns one attorney for each case. The GAO's protest docket lists Pietrovito as the lead attorney on the Boeing appeal.
The Air Force in February chose a team of European Aeronautic Defence and Space Co. --the parent company of Airbus -- and Northrop Grumman to build the new refueling tankers. The initial program is valued at around $35 billion but could grow to $100 billion if the Air Force places additional orders.
The GAO is scheduled to render its verdict in the tanker case by mid-June.
Boeing accuses the Air Force of switching airplane size requirements in the middle of the bidding contest. Initially, the service sought bids for a medium-size tanker but later selected a much larger aircraft, Boeing maintains.
The GAO doesn't overturn federal contracts for minor infractions by the government agency that awarded the contract. Rather, the GAO looks for more fundamental mistakes.
In the tanker case, that is likely to take the form of whether the Air Force gave the Airbus team the contract on the basis of the original requirements it set forth in 2007, when it first solicited bids from aircraft manufacturers.
In order to reach a decision, Pietrovito will review reams of contract documentation supplied by the Air Force, will likely conduct hearings and meet with all parties. Sometime in June he will draft a decision on whether Boeing's protest should be denied or upheld.
Although that draft decision must be approved by senior officials at the GAO, Pietrovito is responsible for the bulk of the legal legwork in the case.
Pietrovito has worked at the GAO since 1987. Prior to that, he was in private practice in the Washington, D.C., area.
He made a key preliminary ruling in the case earlier this month when he denied requests by Northrop Grumman and the Air Force to dismiss elements of Boeing's appeal.
The GAO rarely recommends that a federal agency give a contract to another bidder. More typically, if the GAO upholds a protest by a losing bidder, it directs that the agency reopen the bidding process and re-evaluate the competing bids.