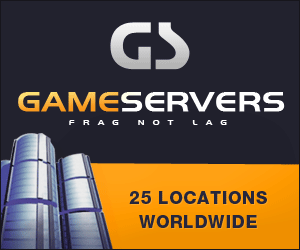 Washington Post
May 27, 2007
Pg. F1
By Mike Musgrove
It's video-game night at Mologne House, a brick hotel-like building that is the largest residence at Walter Reed Army Medical Center.
Five new game consoles and some of the latest games are hooked up to large, donated television sets in a meeting space off the lobby. There are Tiger Woods and Tom Clancy games alongside Nintendo's Wii Sports. One soldier debates bringing down his copy of Dance Dance Revolution. Just-unwrapped copies of Guitar Hero 2 are running on two of the TV sets -- the evening's biggest draw.
Like most video-game get-togethers, this crowd is mostly young guys. The difference is that everybody here sports that clean-cut military look -- and, of course, there are more scars, prosthetic limbs and wheelchairs than you would typically expect to see.
Army Spec. Juan Alcibar has parked his crutches to the side and tried to lure a friend into playing along with him before he rips into Nirvana's "Heart-Shaped Box" on the guitar game. "Wanna try? Come on, you know you wanna be a rock star!"
This monthly gathering, designed to encourage some of the recovering soldiers at Walter Reed to socialize, is put on by a soldiers' aid group called Cause. Alcibar, who was hit by a sniper's bullet that shattered a femur in Baghdad in March, is a big fan of the event.
"When you're just sitting in your room thinking about what happened, it drives you crazy," he says. "This is something to get your mind off your sorrows. . . . I wish they had it every week."
Video games are all over Walter Reed. They're used for therapy or entertainment, or both. Alcibar doesn't have any hand injuries, but he's been trying to persuade some of his physical therapists to make Guitar Hero available to those who do. It would probably help some soldiers rebuild their hand strength and dexterity. And it's another excuse to play.
Chuck Ziegenfuss, a major in the Army, was wounded in Iraq in 2005 and spent six months as an inpatient at the hospital. For soldiers who have just been hit with life-changing injuries, playing games helps reconnect with entertainment they enjoyed before they arrived at the military hospital, he said. When Ziegenfuss was in Iraq, he'd see guys come back in from a 20-hour mission and immediately pick up game controllers. Playing games again here "gives them back a sense that they're normal," he said.
Ziegenfuss, who has also been a peer counselor to wounded soldiers, said some soldiers with new prosthetic limbs have even retaught themselves how to drive with steering-wheel game controllers.
Cause, a nonprofit group founded in 2003, helps wounded soldiers by supplying them with clothing and other personal items. They also put on other events, such as a Memorial Day picnic. Founders initially didn't think about video games, said Cause's executive director, Barbara Lau, who describes herself as "the total antithesis of a gamer."
A library of audiobooks that Cause put together was mostly ignored, but a video-game lending library became a hit. Now, Cause runs a game library at Mologne House, stocked with a few hundred titles. Residents can check out games and game systems for a week at a time. Cause is running tight on space -- the library is essentially run out of a walk-in closet -- so older, less popular games are regularly plucked from the collection and sold to get money to buy the latest releases.
Donations to the collection come from all over. One professional gamers' league, Major League Gaming, gave Cause 10 Nintendo Wii systems this year when the new game console was still very hard to find. When a Boy Scout read a series of newspaper stories about the poor living conditions at the hospital this year, he contacted Cause and asked what he could do to help. Send video games, they told him.
Five PlayStation 3s and a pile of PS3 games, with carrying cases and extra controllers, are on the way. Jon Whitaker, 18, raised $5,000 in his New York community as part of an Eagle Scout project and spent it all on PS3s and PS3 games. "The guys at Best Buy were kind of surprised when I showed up" and bought so many units, he said.
Cause isn't the only soldiers' aid group interested in video games. Another organization, Soldiers' Angels, has been buying and distributing Nintendo mobile game systems to recovering soldiers around the country. Founder Patti Patton-Bader said she's particularly fond of Brain Age, a brain-teaser game for the Nintendo DS.
"If there's been a strain on the brain, it helps them recover quicker," she said. "I can't say enough good things about handheld games."
Some soldiers are too injured to get much fun out of playing video games. And although some specially designed controllers make it possible for people with certain limitations to play games, some games are just too complex to be enjoyed.
The visit to Walter Reed reminded me of Robert Florio, a handicapped video-game fan I met a couple of months ago. Florio, who is paralyzed from the neck down, loves to play video games such as Enter the Matrix with a controller he works with his mouth.
When the Glen Burnie resident graduates from school -- Florio is taking an online course in game art and design from the Art Institute Online -- he hopes to pursue a career in the video-game industry. But in the meantime, he's become an advocate, encouraging the game industry to make products more accessible for people with disabilities. Even though he can play many games with his special controller, he said, it wouldn't be hard for the game industry to make a lot more games a lot more accessible to folks like him.