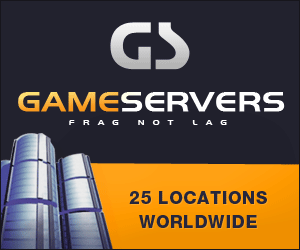 New York Times
March 20, 2008
Pg. 15
By James Risen
WASHINGTON — On Jan. 2, Staff Sgt. Ryan D. Maseth, a 24-year-old Green Beret from Pennsylvania, stepped into a shower at his base in the Radwaniyah Palace Complex in Baghdad and was electrocuted. Now, two months later, his death has resulted in both a Congressional investigation and a Pentagon inspector general's inquiry into similar cases.
In a letter sent Wednesday to Defense Secretary Robert M. Gates, Representative Henry A. Waxman, the California Democrat who is the chairman of the House oversight committee, asked the Pentagon to cooperate in investigating reports that at least 12 soldiers and marines, including Sergeant Maseth, had been electrocuted in Iraq because of shoddy wiring and construction at bases housing American military personnel.
Mr. Waxman asked Mr. Gates to give his committee documents related to the Pentagon's management of maintenance contracts for its bases in Iraq, in part to determine whether the Defense Department had ignored earlier warnings of electrical problems.
In response, the Pentagon announced Wednesday afternoon that the matter had been turned over to the Defense Department's inspector general for a full investigation. "The Defense Department considers this to be a very serious issue," said Chris Isleib, a Pentagon spokesman.
Separately, Sergeant Maseth's family filed a lawsuit on Wednesday in a Pennsylvania state court against KBR, the defense contractor that had been in charge of inspecting the wiring at the base where he died.
According to military documents obtained by the family's lawyer, Patrick Cavanaugh of Pittsburgh, KBR told the Defense Contracting Management Agency that there were wiring problems in the building before Sergeant Maseth's death, but nothing was done about them.
In a statement given to the Army's Criminal Investigation Division, a lawyer for KBR said that the company was aware of the electrical problems in several buildings on the base before Sergeant Maseth died, and had told the Defense Contracting Management Agency about them.
But the company lawyer said that KBR had been prevented from fixing the problems it had identified because of the way its contract with the Pentagon had been structured. On Jan. 3, the day after Sergeant Maseth's death, the Defense Department told KBR to conduct emergency inspections of wiring throughout the base. An Army report answering questions raised by Sergeant Maseth's family described the bureaucratic maze that preceded his death.
"KBR was contracted by the Defense Contracting Management Agency to perform maintenance on the building," the Jan. 21 report states. "However, the building was designated by the DCMA as a level B contract, which only required KBR to fix the building as things broke. KBR did an initial survey of the building upon assuming responsibility and noted several safety issues concerning the improper grounding of electrical devices. The contract did not cover fixing potential hazards, so those issues were never addressed."
In a statement issued Wednesday afternoon, KBR said that "the safety and security of all employees remains KBR's priority, and we remain committed to pledging our full cooperation with the agencies involved in investigating this matter."
The company added that "at the time of Staff Sgt. Maseth's tragic death, however, KBR was providing repair services at the facility in response to requests issued by the Army."
Investigators say they now believe that Sergeant Maseth's electrocution was caused by the faulty wiring and poor grounding of a water pump in a building dating from Saddam Hussein's time.
Aides on Mr. Waxman's committee said Wednesday that they had received reports of 12 electrocution deaths of members of the United States armed services since 2003. Virtually all appear to have been caused by shoddy wiring and electrical grounding and design, but the Congressional investigators said they did not know if any of the other cases involved the same contractors or military bureaucratic problems that were at issue in Sergeant Maseth's death.
Cheryl Harris, Sergeant Maseth's mother, said on Wednesday that she had filed a lawsuit against KBR to discover the truth about what had happened to her son, particularly because his twin brother, Brandon, was still serving in Iraq.
"I would like to have questions answered around Ryan's death, why his building wasn't grounded, why repairs weren't done when they knew there was a problem," Ms. Harris said. "I would like to have questions answered about who is accountable. And I would like to know that this can't happen again to our troops in Iraq and Afghanistan."