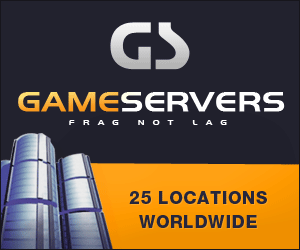 New York Times
September 19, 2008
Pg. 8
By Stephen Farrell
BAGHDAD — An American soldier was in custody in Iraq in the shooting deaths of two fellow American soldiers at their patrol base near Iskandariya on Sunday, the American military said Thursday.
The two soldiers who were killed were identified as Staff Sgt. Darris J. Dawson, 24, of Pensacola, Fla., and Sgt. Wesley R. Durbin, 26, of Hurst, Tex. They were killed early Sunday at the base, about 25 miles south of Baghdad, a military statement said.
All three soldiers were assigned to the Third Battalion, Seventh Infantry Regiment, Fourth Brigade Combat Team, Third Infantry Division, Fort Stewart, Ga.
The military did not identify the American soldier being held. "A U.S. soldier is in custody in connection with the shooting deaths," it said. "He is being held in custody pending review by a military magistrate. The incident continues under investigation."
An American military spokesman in Baghdad declined to say whether the soldier was being held on suspicion of deliberate killing, negligence, or for other reasons. In April 2005, Sgt. Hasan Akbar, of the 101st Airborne Division, was sentenced to death in a grenade attack on his comrades in March 2003 in Kuwait, at the beginning of the war.
Sergeant Akbar was convicted of premeditated murder and attempted premeditated murder after he threw grenades into tents and then fired on soldiers, killing two officers and wounding 14 at Camp Pennsylvania in Kuwait.
In November 2006, Staff Sgt. Alberto B. Martinez, serving with the New York National Guard, was arraigned in a military court on charges of murdering two officers in an explosion at one of Saddam Hussein's former palaces in Tikrit in June 2005.
He has maintained his innocence. If convicted, he could face the death penalty.
Meanwhile, American and British officials said that an American military helicopter that crashed shortly after midnight on Thursday, killing all seven soldiers on board, was on a routine supply mission in southern Iraq.
The officials said they did not suspect enemy activity, and an American military spokesman in Baghdad, Maj. John C. Hall, said the most obvious possible cause was mechanical failure, though the military was still investigating. The helicopter, a CH-47 Chinook, crashed about 60 miles west of Basra.
It was part of a convoy of four aircraft en route to Balad in northern Iraq from Kuwait, the American military said.
The crash was the deadliest helicopter accident for American troops since August 2007, when a UH-60 Black Hawk helicopter crashed in the north, killing 14 American soldiers. It was the 69th helicopter to go down in Iraq in the war, American military officials said.
British coalition forces recently handed over security control in Basra Province to the Iraqi government, but still have around 4,000 military personnel members in the region. Maj. Paul Smyth, a British military spokesman in Basra, said a British unit was in the area and was diverted to the site after the crash.
"The Americans subsequently sent their own assets," he said. "All the investigation is being conducted by the Americans."
The names of the dead were being withheld pending notification of next of kin.