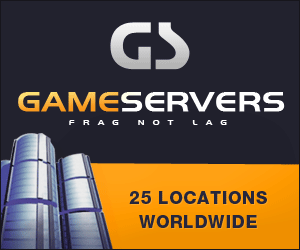 Fayetteville (NC) Observer
May 8, 2008
Pg. 1
By John Ramsey, Staff writer
Army Secretary Pete Geren said Wednesday that the Army has committed $248 million to repair old barracks around the world. About $2.9 million of that will go toward fixing problems at Fort Bragg.
"Where we have problems, we're going to jump on them," Geren said. "It's very expensive to maintain these older buildings."
He made the announcements while fielding questions from reporters on Fort Bragg after a ribbon-cutting ceremony for new single-soldier apartments.
The Army also is changing how it approaches barracks maintenance, Geren said, shifting responsibility from the units that live in them to the garrison command. That means units will no longer have to send teams home in advance to clean the barracks. Instead, the garrison command will determine before troops return what needs to be fixed and how long it will take.
Two weeks ago, The Fayetteville Observer was first to report on an online video posted by a soldier's father showing his son's old, Korean War-era barracks on Fort Bragg.
Since then, the Army has ordered worldwide inspections of every barracks room. A report on those inspections is supposed to be released later this week.
Geren said that out of the 148,000 rooms inspected, eight soldiers were moved out of their rooms because of poor conditions.
The top priority of the inspections was to find and correct health, life and safety issues, Geren said. He said few instances of imminent danger to soldiers' wellbeing were found.
Geren said older barracks will continue to have problems until they are replaced. Fort Bragg plans to replace all of its Korean War-era barracks by 2013.
The $2.9 million for Fort Bragg is going toward maintenance, such as latrine repair, installation of water fountains, electrical repairs, door window and lock repairs and replacement of ceiling or floor tiles, Fort Bragg spokeswoman Maj. Angela Funaro said.
The YouTube video that brought attention to the issue was posted by the father of an 82nd Airborne Division soldier. The video showed peeling paint, exposed pipes, mildewed ceilings and showers, a broken toilet seat and a bathroom floor covered in sewage.
Washington leaders, top military chiefs and political candidates have spoken out about the need to improve aging barracks.
The change in responsibility for keeping the barracks clean is known as the First Sergeants Barracks Initiative. Sen. Elizabeth Dole has filed a bill to make that initiative, which is a pilot program at Fort Hood, Texas, required throughout the Army. Fort Hood began the program in 2004.
"I am pleased the Army will be taking steps to prevent a situation like what happened at Fort Bragg from happening again," Dole said in an e-mail. "The Army's plan to increase funding for barracks renovations is a necessary first step in the right direction. Our soldiers deserve safe, clean housing and anything less is unacceptable."
A spokeswoman for Fort Hood compared the First Sergeants Barracks Initiative to the style used in apartment management.
Fort Hood has a barracks manager, two inspectors, a maintenance person and a custodian in charge of about 1,500 rooms.
"Maintenance is being performed faster than ever," Nancy Bourget, spokeswoman for Fort Hood, wrote in an e-mail. "Soldiers are being assigned to rooms that are free of maintenance deficiencies and are clean."