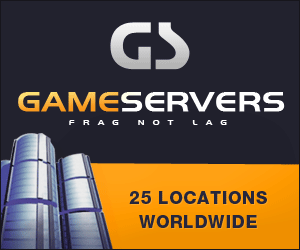 Financial Times
October 2, 2008
By James Blitz, in London
France on Wednesday night said it had seen a "very constructive attitude" from European Union member states to demands that EU governments pool their scarce defence resources in order to enhance the bloc's common military capability.
At a meeting of defence ministers from the EU's 27 member states, France, which holds the EU presidency, said that a number of countries had made commitments to upgrade the bloc's stretched fleet of helicopters.
Hervé Morin, the French defence minister who convened the meeting in Deauville, said that 10 EU countries had also committed to assist an EU operation against piracy off the African coast.
However, defence experts warn that there is still strong resistance across Europe to the idea of pooling resources in order to enhance the responsiveness of the EU and Nato to crises. "The states with big defence budgets like Britain already own their equipment so they don't feel the need to share it," said one diplomat. "The small countries, meanwhile, have little to offer."
Wednesday's meeting of EU defence ministers marked the start of a fresh attempt by France to pool EU resources in a range of areas, including the use of air transport and intelligence gathering services.
Nicolas Sarkozy, French president, wants to announce a significant enhancement of the Union's defence capability by the time his country's EU presidency ends in December. He is making achievement of this goal a precondition of France's full return to the Nato military alliance next year, something that is being encouraged by the US.
The EU's shortfall in key equipment was clearly exposed earlier this week when officials in Brussels revealed they were relying on Russia to supply it with helicopters for its Chad peace mission, despite the dispute over Georgia.
Since 1999, the EU has had a long-term goal to establish a European defence force comprising 60,000 men, deployable for one year in a remote theatre with necessary air and naval support.
The EU also wants to be able to be able to deploy two or three peace-keeping or peace-enforcement operations simultaneously for a significant duration.
However, in order to proceed towards this goal, France is making clear that there first needs to be a significant sharing of military assets by EU member states. These include strategic and military transport aircraft and in-flight refuelling capabilities. It also wants enhanced naval cooperation to allow for quick and effective deployments in crises.
Opening the meeting with his EU counterparts in Deauville on Wednesday, Mr Morin said he was looking to fellow defence ministers to develop "concrete and pragmatic projects" at a European level.
He said the goal was to deepen "a consciousness about a European (military) identity and reflection about our forces".
Nick Witney, the former chief executive of the European Defence Agency who now works for the European Council on Foreign relations, said France was taking a "sensible and pragmatic line on what they hope to achieve".
He said: "This is a crunch moment in terms of EU states signing up to the proposals that France is putting on the table. By the end of Deauville, the French will have a good idea of what they've got and haven't got."