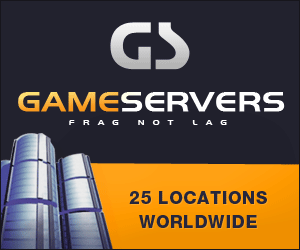 French ex-UN envoy embroiled in corruption probe
Reuters ^ | 12 Oct 2005
PARIS, Oct 12 (Reuters) - A former French ambassador to the United Nations appeared before a judge on Wednesday in connection with an inquiry into corruption linked to the U.N.-run oil-for-food programme in Iraq, a judicial source said.
Jean-Bernard Merimee, detained on Monday over allegations that he may have benefited from oil allocated under the programme by former Iraqi President Saddam Hussein, could face charges of corruption and corruption of foreign public servants.
He is one of almost a dozen French political, diplomatic and other personalities whom judge Philippe Courroye has questioned or wants to question over the oil-for-food programme.
The case made front page news, with Liberation carrying the headline "Foreign Ministry besmirched", but the ministry distanced itself from the affair and pledged continued cooperation with the investigation.
"The French authorities have clearly cooperated, and will continue to cooperate in all transparency, with the investigations," a ministry spokesman told a regular Internet briefing.
Merimee, 68, was France's U.N. ambassador from 1991 to 1995 and was ambassador in Italy from 1995 to 1998. Most of the oil-for-food negotiations began in 1996.
U.N. Secretary-General Kofi Annan engaged Merimee as a part-time envoy from 1999 to 2002 to draft an agreement that governed how the European Commission transferred funding to U.N. relief agencies, U.N. spokesman Stephane Dujarric said.
Justice Minister Pascal Clement told the lower house of parliament he had no more information about Merimee's case and added that he hoped light would be shed on the matter for the sake of the credibility of international aid.
A report a year ago by the CIA released 13 secret lists of oil allocations kept by former Iraqi Vice-President Taha Yassin Ramadan and former Oil Minister Amir Rashid.
The lists included alleged allocations to the numerous individuals, groups and governments, including a "Jan Mirami," believed by U.S. investigators to be Merimee. Former French Interior Minister Charles Pasqua was also on the list.
The programme allowed Iraq to sell oil to buy basic goods and negotiate its own contracts, but was dogged by allegations of fraud and charges that Saddam used it to buy influence in the West.
The allegations surfaced shortly after the U.S.-led invasion of Iraq in March 2003, which France opposed.
Asked if France's decision to stay out of the war had been motivated by individual interests rather than political or strategic considerations, the Foreign Ministry spokesman said:
"I don't see any connection with this matter. The reasons why France decided not to take part in the war in Iraq stemmed from our view of international law and were amply explained at the time by the French political authorities."
http://www.alertnet.org/thenews/newsdesk/L12341626.htm
-------------------------
When will they arrest George Galloway?!