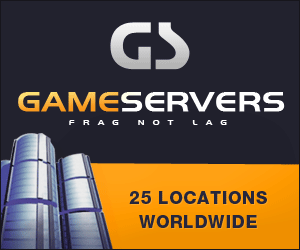 Miami Herald
November 20, 2006
Shiites released after a mass kidnapping operation last week told stories of torture, shootings and interrogations.

By Hannah Allam and Shatha Al Awsy, McClatchy News Service
BAGHDAD - Iraq Shiite militiamen who snatched scores of Iraqis from a government office divided their captives by sect and freed only those who could prove they weren't Sunnis, survivors of the incident said in interviews Sunday.
At least 64 men abducted last week in the brash daylight attack on a scholarship office in Baghdad remained unaccounted for Sunday, and the Sunni minister of higher education repeated a threat to resign unless the Shiite-led government shows progress in tracking down his missing employees.
While there is no news of those still held, Iraqis released after the incident shared chilling stories of torture, shootings and interrogations at the hands of their abductors.
If the kidnappings end badly, and the higher education minister resigns, Iraqi officials fear it could have a domino effect on other Sunni politicians, potentially leading to deeper sectarian turmoil and the collapse of the U.S.-backed unity government.
''If I don't see any progress on this, I'll be forced to take action, including my resignation,'' Abed Dhiab al Ujaili, the higher education minister, said in a telephone interview. ``It's my responsibility to my people and my employees to show that I am standing beside them on this. What they've experienced is a nightmare.''
He said about 150 people were abducted from the office Tuesday; an estimated 70 have been released. The interior ministry, which initially said only about 40 people were seized, now also confirms the release of about 70 Iraqis.
McClatchy News Service reached four of them. All refused to have their names published for fear of retribution from their former captors who, they said, threatened to return for them if they spoke publicly.
'They threatened us and said, `We took you from your ministry so it's not hard for us to take you from your home,' '' said one released Shiite man.
Another, who agreed to be identified only as Abu Kadhim, 30, gave a comprehensive account of the attack. He said he was at the scholarship office on a business visit when a convoy of about 30 white Chevrolet trucks and other police vehicles pulled up.
Gunmen in ski masks and police uniforms poured out of the cars and stormed into the lobby of the office, Abu Kadhim said. They told terrified bystanders they were clearing the way for a visiting American official. He said the employees and visitors inside quickly realized it was a ruse and tried to escape.
Gunmen handcuffed the employees two by two and made them lie face down on the floor. They fired sporadic shots near the captives' heads to deter them from looking up, Abu Kadhim said. Ringing cellphones were seized and tossed aside.
''They were shouting at people by name,'' he said. ``They knew the building very well, every door and every room.''
A straggler was brought down and handcuffed alone. When the man attempted to flee via the basement stairs, Abu Kadhim recounted, one of the gunmen gruffly ordered him killed. A single shot was fired and moans could be heard as the man was dragged back into the lobby.
Then the assailants began loading the abductees into the police vehicles outside. When those quickly filled up, the gunmen crammed the rest into two minibuses. Abu Kadhim said he was shoved into an enclosed white truck with about 20 other Iraqis, including an elderly doctor who begged the other abductees to give him space because he suffered from heart problems.
The gunmen placed strips of beige duct tape across the eyes of each person kidnapped, Abu Kadhim said. With their police sirens blaring, he said, the vehicles set off on a half-hour drive. The trip ended in a residential area, he said, but his blindfold made it impossible to know where.
Abu Kadhim said he heard the sounds of TV sets and children's voices as he and the other captives were led inside.
Special correspondent Mohammed al Dulaimy contributed from Baghdad.