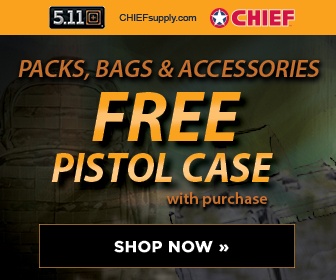 Washington Post
February 19, 2009
Pg. 14
They lose one in court. They should win in the White House.

A FEDERAL appeals court has handed the Obama administration an opportunity to reverse some of the damage done by disastrous Bush administration anti-terrorism policies. President Obama should act with all deliberate speed.
A panel of the U.S. Court of Appeals for the D.C. Circuit ruled yesterday that a lower-court judge erred last year when he ordered 17 Chinese Uighurs held at the U.S. Naval Base in Guantanamo Bay, Cuba, freed and released into the United States. The Uighurs are a Muslim minority of western China with no animus toward the United States; these 17 were picked up in Pakistan. There was no question that the Uighurs deserved their freedom; even the Bush administration, after a resounding rebuke by the D.C. federal appeals court, ultimately acknowledged that it lacked any legal basis for continuing to hold them as enemy combatants.
But the administration could not send the Uighurs back to China for fear that the men would be mistreated or even tortured there; no third country would accept them, and the Bush administration stubbornly refused to admit them. An understandably frustrated Judge Ricardo M. Urbina of the U.S. District Court for the District of Columbia ordered in October that the detainees be brought to the United States and released here. This week, the appeals court concluded that the judge lacked the legal authority to do that. Quoting the late Justice Felix Frankfurter, the appeals panel said that the prerogative to allow individuals into the country rests solely with the political branches and is "wholly outside the concern and competence of the Judiciary."
This reversal places the Obama administration in a position of strength. The president should use his authority to bring a measure of justice to the 17 detainees.
Many U.S. allies balked at taking the Uighurs for fear of angering China, which made no secret of its displeasure that Uighur separatists it considers terrorists could find shelter in third countries. The Obama administration should repudiate the violent means favored by some affiliated with the separatist movement. But there is no evidence that any of the 17 in detention have had a hand in such violence. Also galling to allies was U.S. resistance to accepting one or more of the detainees into this country. The Bush administration was considering such a move before it left office but never took action. Mr. Obama should.
The International Uighur Human Rights and Democracy Foundation, a well-regarded organization based in Washington, has vouched for Huzaifa Parhat, the lead plaintiff in the Uighur matter, and offered to facilitate his transition into the country. Mr. Obama could pave the way by granting Mr. Parhat asylum -- a power that clearly rests with the executive. Such a move could go a long way toward persuading other countries to open their doors, too, to these and other Guantanamo Bay detainees.