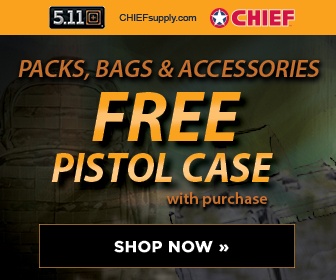 New York Times
March 8, 2008 By Lisa W. Foderaro
WATERTOWN, N.Y. — The Fort Drum Blizzard, the weekly newspaper for the Army's 10th Mountain Division, is the place soldiers usually turn for stories about new wartime missions, community events and classified ads.
But this week, the 17,000 soldiers at the base here awoke to a very different issue, one summed up by the headline on the cover: "We are better than this." On the tabloid's front page and continuing across five pages inside were the photos or silhouettes of soldiers — 48 in all — who have been arrested on charges of driving while intoxicated since Jan. 1, along with their regiment information and blood alcohol content.
The division's commanding general, Maj. Gen. Michael L. Oates, took the step after seeing a steady increase in D.W.I. arrests in recent months despite efforts to reverse the trend through meetings and designated-driver programs.
"I didn't take this step lightly," General Oates said in an interview on the base on Friday, a day after the D.W.I. issue was published. "I'm aware that there are people who are not going to be happy with this, but I felt compelled to do something, because when you drink and drive you place everyone around you at risk."
General Oates said his goal was not so much to humiliate those charged as it was to deter others from driving while intoxicated or resorting to substance abuse in general. In coming weeks, Fort Drum will also publish the photos of soldiers who are found guilty of drug offenses.
An Army spokesman, Maj. Nathan Banks, said in a telephone interview that he was not aware that any other Army installation in the country had taken such measures to publicize drunken driving arrests. "It's totally up to the base commander," Major Banks said. "That's his call."
Without providing hard numbers, General Oates said D.W.I. arrests, both on the base and off, had increased in the last three months. In one case in Georgia, he said, a soldier on leave from Fort Drum struck and killed a motorcyclist.
"This soldier's duty performance was outstanding," General Oates said. "He's about as remorseful as he can be, but he's going to spend most of the rest of his life in jail."
In publicizing the arrests, General Oates is adopting the practice used by a number of municipalities. In Albuquerque, N.M.; Maricopa County, Ariz.; and El Paso, Tex.; law enforcement officials have published photographs of drunken-driving suspects in local newspapers or posted them on Web sites.
The Albuquerque Police Department has published collections of photographs at least a half-dozen times, whenever it has enough money and pictures to warrant it. It pays for the publication with forfeitures from drunken-driving suspects.
"D.W.I. prevention methods are notoriously hard to evaluate for effectiveness, because D.W.I. rates go up and down in connection with so many factors," said Michael Cadigan, the Albuquerque City Council member who sponsored the project. But "the number of D.W.I. arrests is up significantly and the number of D.W.I. fatalities is down." He speculated that "professional people have felt much more of a stigma" after having their pictures published.
Reaction to the Fort Drum effort was mixed. Adrienne Willis, a spokeswoman for Veterans for America, a nonprofit advocacy organization for wounded members of the armed forces, said it seemed to unduly burden soldiers who are reeling from the stresses of multiple deployments in Iraq. In a report released last month, Veterans for America faulted Fort Drum for what it called shortcomings in mental health care.
"No one is condoning drinking and driving, but oftentimes soldiers are self-medicating" with alcohol and drugs, Ms. Willis said. "The burden cannot simply be on the soldier if the Army is not providing adequate post-combat mental health care."
But soldiers stopping for lunch just outside the post's gates on Friday expressed strong support for the tactic.
"Sometimes, it takes something like this to make people wise up and think about calling a cab or renting a room next time," said Specialist Carlos Smith, who was eating at a McDonald's with his wife, Laura, and their 2-year-old son. "Because you're being careless, you could have killed someone's child."
Specialist Smith said that since he returned from Iraq at the end of 2006, he has struggled with post-traumatic stress disorder but had sought and received treatment at Fort Drum. "You don't have to drink to deal with it," he said.
General Oates acknowledged that soldiers today are "under a degree of stress not seen since the Vietnam War," and conceded that some may "be trying to relieve stress and relax through drinking and drugs." Still, he said, some of the 48 soldiers pictured in The Blizzard had never been to Iraq or Afghanistan.
"I don't think the challenge is a lack of substance abuse counseling or access or treatment," he said. "Soldiers are making a voluntary choice to abuse drugs and alcohol."
Some residents who live hear the base seemed to think harsher punishment was in order. As soon as soldiers are charged with drunken driving, whether on post or off, they lose all driving privileges on the base, which means they must take a cab, walk or ask others for rides.
While a D.W.I. conviction by itself would not result in a soldier being kicked out of the Army, it could mean a demotion and certainly would not be a check "in the plus column" for consideration for promotions, said Ben Abel, a spokesman for the division.
Arnold Jones, a retired general contractor and Vietnam veteran who lives in nearby Philadelphia, N.Y., said he believed that soldiers convicted of driving while intoxicated should be forced to perform community service.
"Putting their pictures up don't mean nothing," he said. "You can't embarrass a drunk. I used to be an alcoholic."
Elizabeth Stanton contributed reporting.