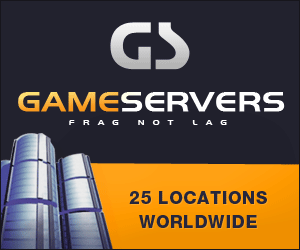 Fayetteville (NC) Observer
December 8, 2008
Fort Bragg Project To Bring In Jobs

By Henry Cuningham, Military editor
Fort Bragg will break ground today for a $288.5 million building project that will employ more than 400 people at its peak.
The 10 a.m. invitation-only event will signal the start of construction on the headquarters for Forces Command and U.S. Army Reserve Command, which must move from Atlanta in less than three years. The ceremony will be at the construction site at Knox and Randolph streets.
The start-up ensures the long-awaited project will happen as advertised, bringing short-term construction jobs and long-term, high-paying civil service jobs. For Forces Command alone, the average civilian salary is $78,000 a year, and the average military salary is $93,000.
The scheduled completion for construction is June 21, 2011.
The Savannah District of the Army Corps of Engineers on Sept. 20 awarded the design-build contract to Hensel Phelps Construction Co. of Chantilly, Va. A total of $315 million has been budgeted to include Corps of Engineers supervision, administration costs and "project contingency funds."
Steven Speer is the vice president and mid-Atlantic district manager for Hensel Phelps.
"I just want to caution everybody," Speer said. "There's always a lot of excitement after a new project and the size of it. It doesn't happen tomorrow. It comes over time."
The 2005 base closure and realignment law mandates the completion of the moves of the four-star and three-star commands from Fort McPherson in south Atlanta to Fort Bragg by Sept. 15, 2011.
"As I've been around the country going into these kinds of projects, they are as developed and further along than most that I've seen," Speer said.
Speer has talked with the N.C. Military Business Center, which is a liaison with local businesses, and the Fort Bragg and Pope Air Force Base BRAC Regional Task Force, which is the liaison between the military and 11 surrounding counties. Local contractors have flooded the phone lines of the N.C. Military Business Center in Fayetteville to find out about opportunities with military construction at Fort Bragg.
"What they have to offer, as far as an employer coming to town, is exceptional," Speer said.
The project comes at a time when local builders are clamoring for work because of the economic slowdown.
Hensel Phelps officials are quick to point out that the project will get under way gradually.
"We are shooting for February or March to start some initial site activities," Speer said. "This is a design-build project, so we still have to get most of the design complete before we begin construction."
On traditional projects, the design is completed and the project is submitted for bids, he said.
"So we don't need everybody running to the employment office today looking for jobs," Speer said. "Reality is, you'll start the earthwork and utility in the next two to four months. You'll start some concrete operations, but the big trade ramp-up is probably a ways down the line."
Joe McDonald is the general superintendent for Hensel Phelps. He just finished a $260million hotel in Baltimore and worked with an expansion of the Colorado Convention Center.
The peak of the Fort Bragg project is about a year and a half away, he said.
"It's fun and exciting to come into a town and see all the energy behind this project and all the other BRAC projects in the community," Speer said. "We are not the only one. There are other contractors that are supporting and looking at these BRAC projects."