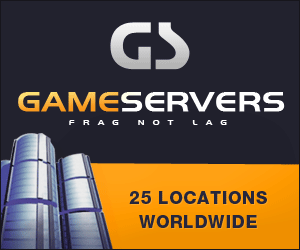 Washington Post
November 14, 2007
Pg. 3
By Martin Weil and Josh White, Washington Post Staff Writers
The Army general who was relieved of command of Walter Reed Army Medical Center after problems in the facility's outpatient care of wounded troops were first reported has been assigned to head Fort Detrick, in Frederick, and its command that oversees the nation's biological weapon defense research.
Maj. Gen. George W. Weightman, 56, will take charge of the fort and the Army Medical Research and Materiel Command there in "a few weeks," an Army spokesman said last night.
Weightman had been at Walter Reed only six months before he was ousted on March 1 after a Washington Post series that detailed poor living conditions and bureaucratic nightmares experienced by some patients recovering from wounds suffered in Iraq and Afghanistan.
His departure was followed by the secretary of the Army's resignation and the Army surgeon general's retirement.
At the time Weightman was relieved, the Army said it had lost trust and confidence in his leadership. But after reviewing matters at Walter Reed, Army leaders have confidence in Weightman's ability to head the new command, Army spokesman Paul Boyce said.
The general "has strong support within the Army medical community," Boyce said. "His record as a soldier-medic is extraordinary."
Since leaving, Weightman has been in the office of the Army's surgeon general.
That office is now headed by Lt. Gen. Eric B. Schoomaker, whose promotion to surgeon general was confirmed by the Senate on Thursday. Coincidentally, Schoomaker was named to replace Weightman last March. Schoomaker's command before taking over Walter Reed had been of the Army Medical Research and Materiel Command, where Weightman is going.
Weightman's new assignment was announced Thursday by Army Chief of Staff George W. Casey Jr. in a news release that also listed assignments for six other generals.
Boyce said that Weightman helped the Army "move forward" with improvements for outpatients at Walter Reed and nationwide.
"He improved the situation there and helped the Army understand the scope of improvements needed beyond Walter Reed," the spokesman said.
One organization within the Medical Research and Materiel Command is the Army's Medical Research Institute of Infectious Diseases. It is the only laboratory in the Defense Department equipped to safely study highly hazardous infectious agents requiring maximum containment.
The new command also involves acquisition of medical equipment that helps save lives on the battlefield, Boyce said. It specializes in advanced technology, he said.