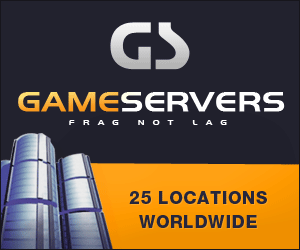 New York Times
December 18, 2006
Pg. 1
By Michael Moss
One night in mid-April, the steel door clanked shut on detainee No. 200343 at Camp Cropper, the United States military's maximum-security detention site in Baghdad.
American guards arrived at the man's cell periodically over the next several days, shackled his hands and feet, blindfolded him and took him to a padded room for interrogation, the detainee said. After an hour or two, he was returned to his cell, fatigued but unable to sleep.
The fluorescent lights in his cell were never turned off, he said. At most hours, heavy metal or country music blared in the corridor. He said he was rousted at random times without explanation and made to stand in his cell. Even lying down, he said, he was kept from covering his face to block out the light, noise and cold. And when he was released after 97 days he was exhausted, depressed and scared.
Detainee 200343 was among thousands of people who have been held and released by the American military in Iraq, and his account of his ordeal has provided one of the few detailed views of the Pentagon's detention operations since the abuse scandals at Abu Ghraib. Yet in many respects his case is unusual.
The detainee was Donald Vance, a 29-year-old Navy veteran from Chicago who went to Iraq as a security contractor. He wound up as a whistle-blower, passing information to the F.B.I. about suspicious activities at the Iraqi security firm where he worked, including what he said was possible illegal weapons trading.
But when American soldiers raided the company at his urging, Mr. Vance and another American who worked there were detained as suspects by the military, which was unaware that Mr. Vance was an informer, according to officials and military documents.
At Camp Cropper, he took notes on his imprisonment and smuggled them out in a Bible.
"Sick, very. Vomited," he wrote July 3. The next day: "Told no more phone calls til leave."
Nathan Ertel, the American held with Mr. Vance, brought away military records that shed further light on the detention camp and its secretive tribunals. Those records include a legal memorandum explicitly denying detainees the right to a lawyer at detention hearings to determine whether they should be released or held indefinitely, perhaps for prosecution.
The story told through those records and interviews illuminates the haphazard system of detention and prosecution that has evolved in Iraq, where detainees are often held for long periods without charges or legal representation, and where the authorities struggle to sort through the endless stream of detainees to identify those who pose real threats.
"Even Saddam Hussein had more legal counsel than I ever had," said Mr. Vance, who said he planned to sue the former defense secretary, Donald H. Rumsfeld, on grounds that his constitutional rights had been violated. "While we were detained, we wrote a letter to the camp commandant stating that the same democratic ideals we are trying to instill in the fledgling democratic country of Iraq, from simple due process to the Magna Carta, we are absolutely, positively refusing to follow ourselves."
A spokeswoman for the Pentagon's detention operations in Iraq, First Lt. Lea Ann Fracasso, said in written answers to questions that the men had been "treated fair and humanely," and that there was no record of either man complaining about their treatment.
Held as 'a Threat'
She said officials did not reach Mr. Vance's contact at the F.B.I. until he had been in custody for three weeks. Even so, she said, officials determined that he "posed a threat" and decided to continue holding him. He was released two months later, Lieutenant Fracasso said, based on a "subsequent re-examination of his case," and his stated plans to leave Iraq.
Mr. Ertel, 30, a contract manager who knew Mr. Vance from an earlier job in Iraq, was released more quickly.
Mr. Vance went to Iraq in 2004, first to work for a Washington-based company. He later joined a small Baghdad-based security company where, he said, "things started looking weird to me." He said that the company, which was protecting American reconstruction organizations, had hired guards from a sheik in Basra and that many of them turned out to be members of militias whom the clients did not want around.
Mr. Vance said the company had a growing cache of weapons it was selling to suspicious customers, including a steady flow of officials from the Iraqi Interior Ministry. The ministry had ties to violent militias and death squads. He said he had also witnessed another employee giving American soldiers liquor in exchange for bullets and weapon repairs.
On a visit to Chicago in October 2005, Mr. Vance met twice with an F.B.I. agent who set up a reporting system. Weekly, Mr. Vance phoned the agent from Iraq and sent him e-mail messages. "It was like, 'Hey, I heard this and I saw this.' I wanted to help," Mr. Vance said. A government official familiar with the arrangement confirmed Mr. Vance's account.
In April, Mr. Ertel and Mr. Vance said, they felt increasingly uncomfortable at the company. Mr. Ertel resigned and company officials seized the identification cards that both men needed to move around Iraq or leave the country.
On April 15, feeling threatened, Mr. Vance phoned the United States Embassy in Baghdad. A military rescue team rushed to the security company. Again, Mr. Vance described its operations, according to military records.
"Internee Vance indicated a large weapons cache was in the compound in the house next door," Capt. Plymouth D. Nelson, a military detention official, wrote in a memorandum dated April 22, after the men were detained. "A search of the house and grounds revealed two large weapons caches."
On the evening of April 15, they met with American officials at the embassy and stayed overnight. But just before dawn, they were awakened, handcuffed with zip ties and made to wear goggles with lenses covered by duct tape. Put into a Humvee, Mr. Vance said he asked for a vest and helmet, and was refused.
They were driven through dangerous Baghdad roads and eventually to Camp Cropper. They were placed in cells at Compound 5, the high-security unit where Saddam Hussein has been held.
Only days later did they receive an explanation: They had become suspects for having associated with the people Mr. Vance tried to expose.
"You have been detained for the following reasons: You work for a business entity that possessed one or more large weapons caches on its premises and may be involved in the possible distribution of these weapons to insurgent/terrorist groups," Mr. Ertel's detention notice said.
Mr. Vance said he began seeking help even before his cell door closed for the first time. "They took off my blindfold and earmuffs and told me to stand in a corner, where they cut off the zip ties, and told me to continue looking straight forward and as I'm doing this, I'm asking for an attorney," he said. " 'I want an attorney now,' I said, and they said, 'Someone will be here to see you.' "
Instead, they were given six-digit ID numbers. The guards shortened Mr. Vance's into something of a nickname: "343." And the routine began.
Bread and powdered drink for breakfast and sometimes a piece of fruit. Rice and chicken for lunch and dinner. Their cells had no sinks. The showers were irregular. They got 60 minutes in the recreation yard at night, without other detainees.
Five times in the first week, guards shackled the prisoners' hands and feet, covered their eyes, placed towels over their heads and put them in wheelchairs to be pushed to a room with a carpeted ceiling and walls. There they were questioned by an array of officials who, they said they were told, represented the F.B.I., the C.I.A., the Naval Criminal Investigative Service and the Defense Intelligence Agency.
"It's like boom, boom, boom," Mr. Ertel said. "They are drilling you. 'We know you did this, you are part of this gun smuggling thing.' And I'm saying you have it absolutely way off."
The two men slept in their 9-by-9-foot cells on concrete slabs, with worn three-inch foam mats. With the fluorescent lights on and the temperature in the 50s, Mr. Vance said, "I paced myself to sleep, walking until I couldn't anymore. I broke the straps on two pair of flip-flops."
Asked about the lights, the detainee operations spokeswoman said that the camp's policy was to turn off cell lights at night "to allow detainees to sleep."