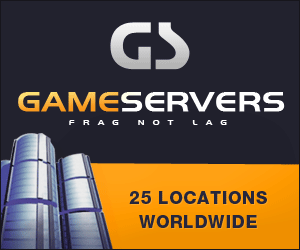 Washington Post
April 1, 2008
Pg. 4
By Jerry Markon and Carrie Johnson, Washington Post Staff Writers
A former Defense Department official accused of passing classified information to a Taiwanese contact pleaded guilty yesterday to an espionage charge but said he was unaware that the material would reach the Chinese government.
Gregg W. Bergersen entered his plea in U.S. District Court in Alexandria to one count of conspiracy to communicate national defense information to people not entitled to receive it, which falls under federal espionage statutes.
Bergersen admitted in court documents that he provided information on projected U.S. military sales to Taiwan to Tai Shen Kuo, a New Orleans businessman of Taiwanese descent. Kuo, who also was charged, then passed the material to the Chinese government through e-mails to his handlers in Beijing, court documents said.
Although Bergersen, 51, said he expected that the sensitive material would reach Taiwanese officials, Mark D. Cummings, his attorney, told the court that his client "was unaware that Kuo was a security official of the People's Republic of China, that he was involved in the PRC."
Court documents said Kuo plied Bergersen with money and gifts, including concert tickets and a box of cigars. In July 2007, Bergersen said in court documents, Kuo put a folded wad of $3,000 in cash in Bergersen's shirt pocket as the two traveled by rental car to Dulles International Airport -- an exchange that FBI agents saw on videotape.
But U.S. District Judge Leonie M. Brinkema said at yesterday's hearing that money was apparently not Bergersen's primary motivation and that she wanted to learn more about his motives before sentencing him on June 20. Bergersen faces up to 10 years in prison.
Assistant U.S. Attorney Neil Hammerstrom told the judge that Bergersen and Kuo had no explicit agreement to exchange money for information, but rather that Kuo gave Bergersen the cash and gifts in hopes of developing their relationship to obtain information.
U.S. Attorney Chuck Rosenberg said Bergersen's conduct was "deeply disappointing." But Cummings said that "there was no quid pro quo." Sources familiar with the case said Bergersen wanted to leave the Defense Department and start a defense contracting business with Kuo.
Bergersen was a weapons systems policy analyst at the Arlington-based Defense Security Cooperation Agency before resigning last week.
The material that Bergersen gave Kuo, according to court documents, included all projected U.S. military sales to Taiwan for the next five years and details of Po Sheng, a Taiwanese communications system that collects and transmits information for the armed forces.