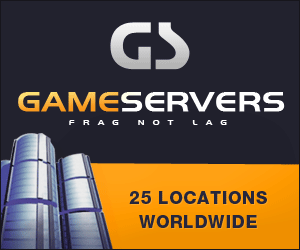 ELIZABETH DUNBAR
Associated Press
RALEIGH, N.C. -
A former Duke University lacrosse player sued the university Thursday, alleging that one of his professors unfairly gave him a failing grade because he was a member of the team.
Kyle Dowd, 22, graduated in 2006, after the rape allegations set off a tumultuous few weeks in Durham, with almost daily protests by people who criticized lacrosse team members for a pattern of rowdy behavior.
Meanwhile, the woman who said she was raped at a lacrosse party last March gave birth to a girl Wednesday at UNC Hospitals in Chapel Hill, a person familiar with the case told The Associated Press. The source spoke anonymously because the information had not yet been made public.
The prosecutor has said the lacrosse players could not be the child's father, but he agreed a paternity test should be conducted to silence any doubts.
Dowd, who was not charged in the case, claims in his lawsuit that visiting professor Kim Curtis engaged in "outrageous and unethical conduct" when she gave him an F in a politics and literature class. The lawsuit claims he had earned C's on his assignments until that point.
The university later changed Dowd's grade to a D, citing a calculation error. But Dowd claims the incident nearly kept him from graduating.
Dowd and his parents are asking for the grade to be changed to a "P" for passing, and want $60,000 in damages.
"Kyle Dowd and his family feel very strongly that he was given a grade not based upon his performance, but rather upon the political agenda of the professor," said Dowd's lawyer, Joseph Zeszotarski Jr.
Curtis, reached at her home Thursday, referred questions about the case to the university. Duke spokesman John Burness said he hadn't seen a copy of the lawsuit, which was filed in Durham Superior Court.
Curtis was among 88 faculty members who signed their names in April to a full-page advertisement in Duke's student newspaper titled "What Does a Social Disaster Sound Like?"
"Regardless of the results of the police investigation, what is apparent everyday now is the anger and fear of many students who know themselves to be objects of racism and sexism," the ad read, in part.
The accuser is black. All but one member of last season's lacrosse team was white.
Lacrosse players Collin Finnerty, Reade Seligmann and Dave Evans still face charges of sexual offense and kidnapping in the case. Rape charges were dropped last month after the accuser wavered in her account of key details.
Duke said Wednesday it had extended an invitation to Finnerty and Seligmann to return to class and the lacrosse team, but that they could still be punished if they are ultimately convicted. They have not said if they plan to return.