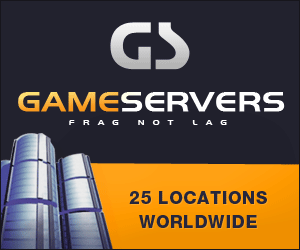 San Francisco Chronicle
May 8, 2008
Pg. 9
By Anna Badkhen, Chronicle Foreign Service
Baghdad-- The idea was simple: U.S. troops would return four Shiite prisoners, who had been imprisoned for nine months for attacking U.S. and Iraqi troops and Sunni civilians, to their homes in the predominantly Sunni district of Saidiya. After a public ritual, they would be released in exchange for a written guarantee from upstanding members of the neighborhood community and a vow to renounce violence.
It would be a critical steppingstone in the U.S. effort to bring reconciliation to a city torn by deadly sectarian strife, a symbol that deep-seated rifts between Sunnis and Shiites are beginning to mend.
But Tuesday, just two hours after U.S. troops released the four men to their families during an elaborately orchestrated ceremony at a neighborhood council organized by American soldiers, one of the area's influential Sunni leaders was seething.
"The detainees that you released today, one of them killed somebody I know," council member Thamer Barat told U.S. Army Capt. Andrew Betson. "All the civilians identified them already as criminals."
Betson is commander of the Apache Company of the 4-64 armor regiment of the 4th Brigade, 3rd Infantry Division, which operates in Saidiya under the command of the 4th Infantry Division's 1st Brigade. His response was swift and firm: "Because of reconciliation, they have been released," he told Barat through an interpreter. "Clean slate."
This brief exchange underlines the fragile nature of the reconciliation process, the crucial condition for bringing stability and peace to Iraq, and to Baghdad, a city where the scars from sectarian battles and extrajudicial killings of 2006 and 2007 are still fresh and where many residents still adhere to tooth-for-a-tooth retaliation.
"It's not too much of a surprise," Betson said. "The concept of reconciliation is more than just stopping the violence. It's a forgive-and-forget concept, and it's difficult."
At the height of sectarian violence last year, thousands of Iraqis were killed for being from the wrong sect, the wrong political affiliation, or simply for being in the wrong place at the wrong time.
Saidiya, formerly an upscale, mostly Sunni neighborhood of high-paid entrepreneurs, intellectuals and Saddam Hussein's Baath Party elite, became a major battleground between forces loyal to the Mahdi Army of the anti-American militant Shiite cleric Muqtada al-Sadr in the north, and Sunni forces affiliated with al Qaeda in Iraq in the south. Hundreds of families fled in fear or were forced out by armed militias. Hundreds were killed.
In December, U.S. troops built a 12-foot wall around Saidiya, swept the area of militants and introduced strict regulations for anyone entering the area inside the wall. American troops also helped organize a neighborhood council comprised of 26 Sunni and Shiite representatives.
Gradually, peace has returned to Saidiya.
More than 800 shops have reopened, and almost 400 families have returned, according to the 4-64 battalion commander, Lt. Col. Johnnie Johnson. But mistrust still runs deep in the community, and forgiveness does not come easily, as Betson and his troops are reminded again and again.
When two would-be assailants shot and wounded two members of the neighborhood council last month, Betson's troops arrested them immediately. The detainees were questioned by the Apache Company and U.S. military investigators. Their victims, meanwhile, demanded tribal justice, Betson said.
"They told us that if they went to jail and were sentenced to death, that was good. If they went to jail and died there, that was good. But if they got out of jail, then the tribes would get together and agree to kill them," Betson said.
At Tuesday's ceremony, four released detainees - brothers Hussein, Saddam and Mohammed al-Rubaye and Hussein Abad - signed a statement, vowing never to participate in violence again and to report anyone plotting to attack Iraqi and U.S. forces or civilians. All four were suspected of being members of the Mahdi Army, detained in August and held at Camp Cropper, the American detention facility near Baghdad International Airport.
Abad wept as he embraced his brother and guarantor, Abdul Karim , who can be detained if Abad resorts to violence again. The guarantor of the al-Rubayes, their brother Hajim al-Rubaye, claimed the men were innocent and imprisoned for no good reason.
"We are sitting in our house, and suddenly the Americans are on top of us," he said. "Our mother, she has been crying for the last eight months."
Betson insisted on the formal ceremony "to make it into a bit of a bigger deal. It is ... another example of a return to normalcy," he explained.
After the men were released, Betson told them: "Anything that has been done in the past, you have served your time, and it is forgotten. Now we are brothers."
But as he drove back to his combat outpost in Saidiya on Tuesday night, Betson conceded that not all neighborhood residents will abide by the notion of reconciliation.
"I think there's absolutely people who want to take revenge, since they're talking about tribal law," he said. "But I don't know if they will follow through. Hopefully not."