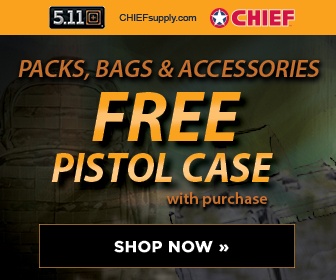 USA Today
June 17, 2008
Pg. 1
U.S. companies slow to make the move

By Jim Michaels, USA Today
WASHINGTON — European and Asian companies are beating their American rivals into Iraq now that security has improved the investment climate, Iraqi and U.S. officials say.
"It's starting to turn … and the people who are getting in on the ground floor are not American," said Paul Brinkley, the Pentagon official who is leading U.S. efforts to help Iraq rebuild its economy. "It's ironic."
Foreign companies, including U.S. investors, have committed to deals worth about $500 million so far this year and Brinkley expects at least $1 billion in foreign investment by the end of the year.
So far, Romanian consortium and a Lebanese company have signed revenue-sharing deals with Iraqi state-owned cement factories. Each group will invest about $150 million.
China has also aggressively pursued the Iraqi market, selling machinery to the government and electronic products to consumers.
Iraqi Foreign Minister Hoshiyar Zebari, in Washington on an official visit, said Monday that larger U.S. firms were waiting for more security before entering the market.
Zebari noted that Turkish and Russian companies were already active in Iraq. "They take risks," he told USA TODAY in an interview. "No pain, no gain."
Many of the companies active in Iraq now are from countries, including France, Russia and Turkey, that did not send combat troops to back the U.S.-led invasion.
Some U.S. and Iraqi officials say American companies risk losing an early opportunity to establish long-term strategic ties with Iraq.
"My question is, 'Where are you guys in terms of investment, in terms of economic engagement?' " said Naufel al-Hassan, Iraq's commercial counselor in Washington. "Iraqis need your support. Why let someone else do that?"
There are no reliable historic numbers, but the deals this year are among the first major investment opportunities outside U.S.-funded reconstruction projects and they signal new confidence in Iraq's economy.
The activity by non-U.S. companies is not a cause for concern, said Charles Reis, the U.S. counselor for economic transition in Iraq. "This is a normalization of Iraq's relationship with the rest of the world," he said.
Large U.S. companies won the bulk of the $20 billion worth of reconstruction contracts funded by the military. Now, however, opportunities are riskier and require more local understanding.
That has favored non-U.S. investors who have had prewar experience in Iraq, said Timothy Mills, president of the American Chamber of Commerce in Iraq.
American companies may also be reluctant to invest in Iraq because the war has generated so much controversy at home, Brinkley said.
The private investments that come from the USA are generally individual or institutional investors — not American corporations, Brinkley said. U.S. investors, for example, are part of a $120 million deal to build a hotel in the heavily fortified Green Zone, where U.S. and Iraqi government offices are located.
Americans lead other nations in the number of exports to Iraq, but other nations have ramped up trade. China doubled the number of exports to Iraq this year.
China is now Iraq's third-largest trade partner behind the USA and Turkey, according to Global Trade Information Services, a firm that tracks trade statistics.
Top exporters to Iraq
January through April in millions:
United States -- $737
Turkey -- $648
China -- $358
Thailand -- $110
South Korea -- $102
Source: Global Trade Information Services