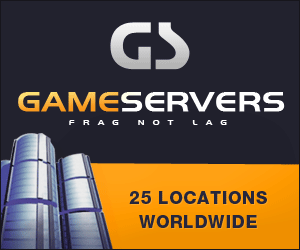 USA Today
December 28, 2006
Pg. 1
Today's insiders tell of his decency, 'flair' for talent

By Kathy Kiely, USA Today
WASHINGTON — The public's most vivid memories of the late president Gerald Ford may well be his pardon of his predecessor, Richard Nixon, and the gleeful imitations of Ford that comedian Chevy Chase used to do on Saturday Night Live.
But the nation's 38th president, who will lie in state this weekend in the U.S. Capitol where he served most of his political career, left a less heralded but far more enduring legacy in the form of the people he attracted to public service.
Ford's "flair for finding really good people," in the words of Sen. Kay Bailey Hutchison, R-Texas, has extended his influence far beyond the day his three-year tenure ended in 1977.
Many whose careers Ford launched or nurtured are still in government and shaping policy today. Several Ford advisers played key roles in the administration of President Bush; other protégés will be leaders in the Congress that convenes next month.
Vice President Cheney, a former colleague from the U.S. House, served as White House chief of staff to Ford. In a statement Wednesday, Cheney alluded to the time after Ford replaced President Nixon in the wake of revelations about the Watergate scandal.
Ford "assumed the nation's highest office during the greatest constitutional crisis since the Civil War," Cheney said about the man he called his mentor. "In that troubled era, America needed strength, wisdom and good judgment, and those qualities came to us in the person of Gerald R. Ford."
Recently retired Defense secretary Donald Rumsfeld was another congressional colleague who served as Defense secretary for Ford. In Congress, Rumsfeld had managed the campaign that resulted in Ford ousting the more conservative Charles Halleck of Indiana as House Republican leader in 1965.
Ford launched James Baker on a career that would see him serve as an adviser to three presidents. Baker, an undersecretary of Commerce in Ford's administration, later became later secretary of Treasury for Ronald Reagan and secretary of State for George H.W. Bush. Now, he's advising the current president on Iraq.
Another Ford find: Alan Greenspan, who retired this year after 18 years as chairman of the Federal Reserve. "Ford really brought Alan into government," said Hutchison, a friend of both men. Greenspan, who served as chairman of Ford's council of economic advisers, called the former president "the most decent man I have ever encountered."
Ford got one appointment to the Supreme Court, in 1975, and he is still there. John Paul Stevens, 86, is now the oldest justice. In a statement, Stevens said Ford "was a wise president who had the courage to make unpopular decisions that would serve the country's best interests in the long run. Time has proven that his decision to pardon Richard Nixon was such a decision."
The fact that Ford alumni include Cheney and Rumsfeld, now viewed as arch-conservatives, as well as Stevens, one of the court's most liberal members, speaks volumes about the former president, according to those who knew him.
"That's Jerry Ford," said former senator Alan Simpson, a friend of nearly 50 years. "He has a big wingspan. There are a lot of people who fly under the spread of that eagle."
It was Ford who, as Republican House leader, urged George H.W. Bush to run for Congress. Later, as president, he appointed him head the CIA. "I owe much of my life in politics to Jerry Ford," Bush, the father of the current president, said Wednesday. "He campaigned for me in '66, and I won. Then he gave me the great assignment of being equivalent of ambassador in China."
Two relatively junior Ford appointees, Paul O'Neill and John Snow, both served as Treasury secretary for the current president.
"He's got the most magnificent set of alumni, in my opinion, of any president since George Washington," said James Cannon, who served as Ford's domestic policy adviser and later wrote a book about his administration, Time and Chance.
Ford's influence spanned generations. Hutchison, who now holds a Senate GOP leadership position, says Ford was a trailblazer when it came to promoting the careers of women. "He gave me my first real major federal appointment," said the senator, who served as vice chair of the National Transportation Safety Board under Ford.
Ford battled other forms of discrimination. Rod Hills, who served as Ford's chairman of the Securities and Exchange Commission, said the former president excoriated U.S. bankers and Saudi officials when he learned they were excluding financial services firms with historic ties to Jewish families from participating in Saudi loan issues.
Ford appointed William Coleman, an African-American, to head the Transportation Department and backed him when Coleman insisted that half of the stations on Atlanta's MARTA commuter rail systems be designed by black architects. "The president was very effective in that," Coleman said.
Sen. Trent Lott, R-Miss., said Ford, the Republican House leader, took an interest in him when Lott was working for Rep. William Colmer, D-Miss.
When Colmer died in office in 1980, Ford called Lott and urged him to run to succeed his boss — as a Republican. He also sent him a campaign contribution.
It was a classic example not only of Ford's ability to spot political talent — Lott will serve as the deputy Republican leader of the Senate next year — but of his ability to reach across the divides of party and social status. "I was 28 years old," Lott said. "He took the time to be friendly to me; he didn't just ignore me as a piece of furniture which often happens up here with staffers."
Ford's remains will lie this weekend on the Lincoln catafalque, the velvet-covered bier that was built to hold Abraham Lincoln's coffin. It has been used ever since as a resting place for those honored in the Rotunda of the Capitol. It's a lofty end for a man who endeared himself to members of Congress when he told them, moments after being sworn in as president, "I'm a Ford, not a Lincoln."
That lack of pretentiousness was one of the qualities that drew people to him, those who worked for Ford said. Frank Zarb, who served as Ford's energy czar and later went on to chair NASDAQ, the nation's largest electronic stock market, remembered when Ford realized he had forgotten his cufflinks moments before a TV appearance. He coolly paper-clipped his cuffs together, and told his aides: "Let's go," Zarb said.
Former Defense secretary Melvin Laird, another former House colleague and longtime Ford friend, was with him the night Ford learned that he would become president. Laird says Ford spent the evening sitting on the floor of his suburban Virginia home explaining the situation to his children.
When Nixon was about to fire Agnew as his vice president, Laird enlisted members of Congress to convince the president to replace him with Ford, Laird said in an interview. The main reason: Laird knew that the vice president soon might replace Nixon himself.
"I loved Jerry. I respected him. I admired him. I knew he was a straight shooter," Laird said.
Those feelings reflected Ford's own management style. Robert Hartmann, a counselor in Ford's White House, said his old boss had two rules: "Never look down on anybody and always be good to your friends."
Some of those friends included Democrats. "He loved Tip O'Neill," said Simpson, referring to the late Democratic speaker of the House.
Both Lott and Bob Michel, who served in the House Republican leadership after Ford, said they modeled their own efforts to reach bipartisan compromise after Ford. "I learned a lot from his stewardship," Michel said.
The most senior member of the House, Democrat John Dingell, served 17 years with Ford in the Michigan delegation and considered him a friend and a tough competitor. As president, Ford vetoed bills passed by the Democratic-controlled Congress 66 times, Dingell said, but added: "We could work with him."
Ford served as "a balance point between the increasingly conservative wing of the Republican Party and the more liberal wing," said presidential historian Carl Sferrazza Anthony. "He was always seeking middle ground."
Ford's White House was free of the "leaks and internal bickering" that have characterized many administrations, Zarb said. "He's a man who had the extraordinary confidence to surround himself with excellent people," Zarb said. "Those persons became a team with an extraordinary chemistry."
That loyalty was evident at the annual reunions that Ford staffers held to fete the former president.
At the last one, the former president and his wife, Betty, unable to stand for the entire receiving line, gamely propped themselves on barstools so they could pose with their guests for photos, Michel said.
Ford even won over another up-and-comer whose career he inadvertently advanced. "He was a really sweet man," said Chevy Chase, a self-described liberal who became friends with the former president because of his SNL imitations.
To the end, Laird said, Ford never failed in his concern for others. Laird, who had his last conversation with the ailing former president a week ago, said that Ford told him: "Mel, I've got to hang on to Christmas. The whole family is going to be here."