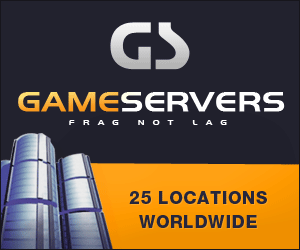 New York Times
March 5, 2007
Pg. 17
By Lynette Clemetson
WASHINGTON, March 4 — As President Bush ordered an investigation of the military's care of wounded soldiers and veterans last week, Jim Nicholson, secretary of veterans affairs, darted between events, seeking to put a positive public face on his beleaguered agency.
In Chicago on Friday, Mr. Nicholson spoke to a group of Navy boot camp graduates, toured the North Chicago V.A. Medical Center, and visited a private trauma clinic to gather ideas on providing special care for injuries like brain trauma.
"If there is even one injured veteran that falls through the cracks then that is too many," he said in a telephone interview at the end of the day. "It pains me to hear about problems in our system, but I am a competitor, and I am finding that it is strengthening my resolve and deepening my commitment."
In the wake of the shake-up last week in the Defense Department medical system — which included the firing of the two-star general in charge of Walter Reed Army Medical Center and the resignation of Francis J. Harvey as secretary of the Army — the Department of Veterans Affairs is facing intense political and public scrutiny. The agency operates the country's largest health care system, serving more than 5.5 million veterans a year.
On Monday, the House Committee on Oversight and Government Reform is to conduct a hearing at Walter Reed on the problems there, and the Senate Armed Services Committee has set a hearing for Tuesday. Mr. Nicholson's agency is also likely to come under scrutiny at the hearings.
"I welcome Congressional oversight, and the oversight of the president and the commission he is forming," Mr. Nicholson said. "I welcome them looking at us and taking a measure of how we are doing, so we can improve any deficiencies that are found."
Mr. Nicholson, 69, a Vietnam War veteran and past chairman of the Republican National Committee, was appointed by Mr. Bush to lead the department in 2005.
He has been accused by some veterans and the organizations that represent them of being primarily a mouthpiece for the Bush administration and of being slow to respond to increasing strains on his agency as returning soldiers move from facilities like Walter Reed, which is run by the Defense Department, into the veterans affairs system.
Critics say he has under-emphasized his agency's budget needs to Congress, has not responded to calls for more mental health workers and brain trauma specialists and has failed to overhaul disability claims procedures. Some leaders of veterans groups say Mr. Nicholson is less communicative than his predecessors.
"We're supposed to be partners, but there is no free flow of information since he took over," said Bill Bradshaw, director of National Veterans Service for the Veterans of Foreign Wars. "We often learn about changes after they are done, and there is little consultation."
Mr. Nicholson says his agency is making changes. It is putting procedures in place to screen all veterans from Iraq and Afghanistan for signs of brain trauma and the agency is also researching how to shorten the claims process, he said.
"I am willing to take responsibility for the mistakes in the system, but at the same time I am entitled to credit for all the good things and advances happening at the V.A.," Mr. Nicholson said. He said the V.A. system had been cited "as among the best, if not the best" integrated health systems in the country. Mr. Nicholson called the 2008 budget request of nearly $87 billion "a landmark request" and said that V.A. financing had increased by 77 percent since Mr. Bush took office in 2001. (Critics point out that there are also increased demands from the wars in Iraq and Afghanistan.)
Friends and colleagues say that Mr. Nicholson, a deeply religious man from dirt-poor Iowa roots, has maintained a chin-up response. But his wife, Suzanne, said the scrutiny and criticisms had shaken him.
"He's not one to show his emotions. When he is upset and worried a calmness comes over him," said Suzanne Nicholson, 62. "But it keeps him awake at night. It is terribly distressing and awful for him."
His stoicism and determination, said his wife and close friends, are an outgrowth of his tough childhood. Born in the small, rural town of Struble, Iowa, he was the third of seven children of an alcoholic father and a devout Catholic mother who taught her children nightly catechism lessons by kerosene lamp because the family had no electricity and no car to get them to daily Mass.
After high school, he was accepted to West Point. He was an Army ranger and was awarded a Bronze Star in Vietnam. Later, after law school, he became a legal counsel for the Denver Home Builders Association, and later a developer.
Mr. Nicholson was viewed skeptically by some in Washington when he was elected in 1997 to succeed Haley Barbour as Republican Party chairman. But he eventually won respect, even praise, as a skilled fund-raiser and a tough, credible leader. Mr. Bush appointed him ambassador to the Vatican in 2001.
Through his varied careers, Mr. Nicholson has never run anything even close to the size of the Department of Veterans Affairs, which operates 155 medical centers and roughly 900 outpatient clinics. With a staff of 235,000, it is the second-largest government agency behind the Defense Department.
His detractors, including some leaders of veterans groups, say Mr. Nicholson has a far less cooperative relationship with their groups than his predecessors had. Some say he is more attentive to his bosses in the administration than the veterans he serves and that he lacks deep experience in veterans affairs.
"Mr. Nicholson is purely a political appointee who comes from a background of no involvement in veterans issues," said David W. Gorman, executive director of Disabled American Veterans. "He very much wants to do what he believes is the right thing to do, but not knowing the system as one needs to, he is at a distinct disadvantage."
Not all veterans representatives are as critical. John F. Sommer, executive director of the Washington office of the American Legion, the largest veterans service organization, said Mr. Nicholson had been attentive to his organization's needs.
"Are there problems with the V.A.? Sure. But did Jim Nicholson cause the problems? I don't think so," Mr. Sommer said. "Especially when it comes to funding, you have to look at the amount of money the V.A. is getting from Congress."
Some Congressional leaders say Mr. Nicholson and his agency are victims of political maneuvering. "Mr. Nicholson just happens to be in the wrong party," said Senator Larry Craig, Republican of Idaho, the ranking member of the Committee on Veterans Affairs. "People now want to say that not only are they against the war and the way the president has handled it, but now they want to take aim at the way the government takes care of the veterans."
More serious than complaints about Mr. Nicholson's style are charges that he has not sufficiently addressed efficiency and preparedness. Linda J. Bilmes, a professor of public finance at Harvard, recently completed a study of the long-term costs of providing medical care and benefits to veterans of the wars in Iraq and Afghanistan. The Department of Veterans Affairs, she said, "is overwhelmed in every area."