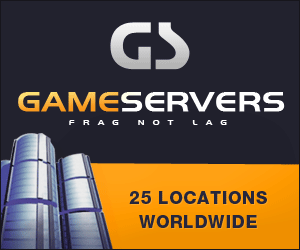 IRA PODELL
Associated Press
UNIONDALE, N.Y. -
Philadelphia Flyers captain Peter Forsberg is out again, this time sidelined by a right groin injury.
The oft-injured center has had no luck with his health for much of this season. His latest recurring ailment knocked him out of Tuesday night's 3-2 victory over the New York Islanders following the first period.
Forsberg logged 6:59 of ice time during 11 shifts in the opening frame. He didn't record a shot but won four of 10 faceoffs. He has endured a season-long struggle to find a skate that will support his surgically repaired right ankle, and he recently recovered from a concussion.
The ankle problem forced the 33-year-old Forsberg - in his second season with Philadelphia - to miss four straight games last month, but he returned to the starting lineup on Dec. 16 at Washington. He found a good skate after working with foot experts at Temple University and officials from a hockey equipment company in Canada.
Forsberg missed 22 games last season, 21 because of groin-related injuries that are caused by the troubles with his foot.
"It's the same problem as before. It's coming back," Forsberg said of the sore groin. "It's just frustrating, it goes on and on and on, the same thing. I don't know what to do."
The Flyers usually are lost without him, too, going 0-9-3 when he's not in the lineup.
Forsberg didn't last long in the game at Washington. He was taken out in the second period of the 4-1 loss because of the concussion, and the Flyers were lifeless without him.
"When Peter went out after the first period in Washington, we really buckled," said Mike Knuble, who had a goal and assist Tuesday. "Today, we kept going, kept going and kept plugging away."
The concussion cost Forsberg three more games before he got back on the ice last Wednesday for a loss at Florida.
Forsberg went without a point against the Panthers but bounced back with consecutive three-assist efforts in Philadelphia's previous two contests - both wins following the club's franchise-record 10-game losing streak.
"It's been like this for a while," Forsberg said. "It got better. The foot is always crooked. We got the boot to work a little better. Maybe it's not 100 percent. Maybe that's why it's pulling. I can't say for sure."
For now, he is day to day. The Flyers' next game is Thursday night at the New York Rangers.
"The last time we lost Peter, we stepped off a cliff," coach John Stevens said. "Tonight, our veterans were talking a lot on the bench, encouraging everyone."