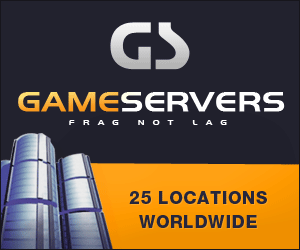 JIM O'CONNELL
Associated Press
Florida is back at No. 1 in The Associated Press' college basketball poll for the second time this season. Virginia Tech is in the Top 25 for the first time in more than a decade.
The Gators regained the top basketball ranking a week after Florida's football team won the national championship with a 41-14 rout of Ohio State.
Florida, the defending national basketball champs, moved up from second on Monday, following North Carolina's loss to Virginia Tech over the weekend. The Gators were on top of the preseason rankings and the first poll of the regular season before falling as low as seventh six weeks ago.
"This time of year in college basketball, the No. 1 is going to rotate like the yellow jersey in bike riding with teams handing it off," Florida coach Billy Donovan said Monday. "We're proud that over the last four, five years we have had a chance to get to No. 1 on different occasions, but it doesn't mean a lot right now.
"It's a great honor, but right now it's not what you do as much as what happens to other teams. We wouldn't have had the chance to move up if North Carolina hadn't lost."
Wisconsin and UCLA both moved up one place to second and third, while North Carolina dropped three spots after holding the No. 1 ranking for one week. All four teams received first-place votes from the 72-member national media panel.
Virginia Tech's first appearance in the rankings since the final poll of the 1995-96 season came on the heels of wins over then-No. 5 Duke and North Carolina. The Hokies (13-4), winners of four straight and nine of 10, came in at No. 23.
"Obviously it was a good week, that's probably an understatement," Virginia Tech coach Seth Greenberg said Monday. "It was last week and now we're in this week. I've been in this long enough to understand that if you live in the past and not the present, it will suffocate you. The unpredictability of college basketball is evident each and every weekend."
Florida (16-2) received 43 No. 1 votes and had 1,761 points. Wisconsin (17-1), had 21 first-place votes and 1,722 points to reach its highest ranking in school history.
UCLA (15-1), which held the No. 1 ranking for six weeks before turning it over to North Carolina, had seven No. 1 votes, while the Tar Heels (15-2) had the other first-place vote.
Kansas and Pittsburgh both moved up one spot to fifth and sixth, while Ohio State, which lost at Wisconsin on Tuesday, dropped two spots to seventh. Texas A&M held at eighth. Oregon, which won at Arizona on Sunday for its second win in eight days over a Top 10 team (UCLA), jumped from 15th to No. 9. Alabama, which beat LSU in its only game last week, moved from 14th to round out the Top 10.
Arizona dropped one place to 11th and was followed by Oklahoma State, Air Force, Duke, Nevada, LSU, Memphis, Butler, Clemson and Notre Dame.
Clemson (17-1) was the last unbeaten team in Division I before losing 92-87 at Maryland on Saturday.
Texas and Tennessee were 21st and 22nd, and were followed by the week's three newcomers, Virginia Tech, Marquette and Kentucky.
This isn't Greenberg's first appearance in the Top 25. His Long Beach State team moved in at No. 25 on Jan. 18, 1993, and were out one week later after a loss to Cal-Santa Barbara.
"Oh, I remember that," said Greenberg, who is in his fourth season at Virginia Tech. "It does mean something to be in the rankings but if you're out the next week it doesn't really mean anything. Unfortunately in college basketball today only one thing means something and that is the field of 65 in March."
Greenberg took Long Beach State to the NCAA tournament in 1993 and 1995. The Hokies haven't been in the tournament since 1996.
"The message is very simple," he said. "Obviously what we've been able to do over the last two weekends is terrific but it has nothing to do with the next several weekends."
The three teams that fell out of the rankings were West Virginia, which lost to Notre Dame and Marquette; Washington State, which moved in for the first time since 1983 but lost to Stanford; and Connecticut, which had lost three of four before beating St. John's on Saturday.
Connecticut (13-3) had the second-longest active consecutive streak of 67 polls, dating to the final voting of the 2002-03 season. Duke has the longest streak, 196 polls, a run that started with the preseason poll of 1996-97. UCLA and Memphis now share the second-longest current streak at 30 polls.
UCLA holds the all-time record for consecutive polls, 221, a streak that went from 1966 to 1980.
There are five games involving two ranked teams this week: Texas at Oklahoma State; North Carolina at Clemson; Oklahoma State at Texas A&M; Arizona at UCLA; and Marquette at Pittsburgh.