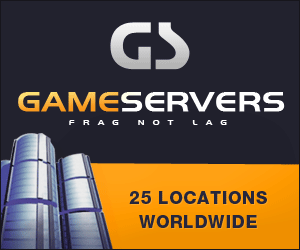 Washington Times
March 21, 2009
Pg. 5
Cleric calls for protests in the name of 'liberation'

By Hamid Ahmed, Associated Press
BAGHDAD--American flags were set on fire Friday to chants of "no, no for occupation" as followers of an anti-U.S. Shi'ite cleric marked the sixth anniversary of the Iraq war.
In five other Iraqi cities, supporters of cleric Muqtada al-Sadr either marched or stood in protest after prayers to demand the release of their allies detained at Iraqi and U.S.-run prisons.
The protests came as a suicide bomber in Fallujah killed an Iraqi police officer and five other people in an attempted attack on the home of the local leader of Sunni security volunteers who turned against al Qaeda.
Also, a pair of roadside bombs exploded within 10 minutes of one another after sundown Friday, wounding four policemen and three civilians in Baghdad's Karradah district, police said.
In the capital, al-Sadr aide Sheik Haidar al-Jabiri urged supporters to join an April 9 march to protest the six-year anniversary of Americans taking over the city.
"Today, a remembrance of the cruel occupation of Iraq, and on April 9, there will be a chant for liberation," Mr. al-Jabiri told worshippers gathered in Baghdad's Shi'ite district of Sadr City for Friday sermons.
Baghdad fell to U.S. forces April 9, 2003. The war began with a missile and bombing attack on south Baghdad before dawn March 20, 2003 - March 19 in Washington.
A similar planned march last year was canceled. Mr. al-Sadr's previous demonstrations have attracted thousands of supporters.
Demonstrators responded Friday by lifting a banner reading: "To the Iraqi government, when you will be trustful and release our detainee sons?"
"No, no for occupation. Yes, yes for liberation. Yes, yes for Iraq," the demonstrators chanted.
Two American flags were set on fire.
Thousands of Sadrist followers in five other cities - Basra, Kut, Diwaniyah, Amarah and Nasiriyah - also took to the streets Friday in an apparently planned series of protests.
In Kut, up to 1,000 worshippers marched from the grand mosque in the center of the city to Sadrist offices a short distance away, denouncing the U.S. occupation and calling for detainees to be released.
Outside Fallujah, an Iraqi police officer died Friday while trying to stop a suicide bomber from reaching the home of Saadoun al-Eifan, who runs the local branch of the Sunni volunteers, the Sons of Iraq.
The protests and bombings came a day after a U.S. air strike on a militant hideout north of Baghdad killed at least 11 insurgents, the United States said.
A search of the site by ground forces after the strike found a cache of weapons, munitions and parts to build improvised explosive devices, U.S. military spokesman Maj. Derrick Cheng said Friday.
Maj. Cheng did not immediately know Friday whether any civilians were killed or injured in the air strike, or exactly when it occurred. He said the suspected insurgents were hiding near several bunkers south of Balad Ruz in Diyala province - about 45 miles northeast of Baghdad.