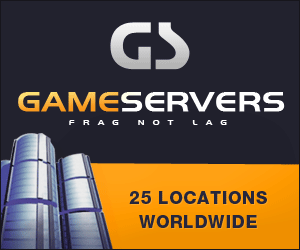 Washington Post
January 27, 2008
Pg. 1
By Michael D. Shear and Juliet Eilperin, Washington Post Staff Writers
SARASOTA, Fla., Jan. 26 -- Sen. John McCain of Arizona accused former Massachusetts governor Mitt Romney of having once supported a U.S. troop withdrawal from Iraq, sparking an angry demand for an apology from Romney, who called the statement "dishonest."
Both Republicans abandoned all pretense of civility as they campaigned across central Florida in advance of the state's primary Tuesday. Recent polls show a dead heat between McCain and Romney, and the winner here will gain a huge advantage as the nomination fight moves to 21 states a week later.
Stumping in Fort Myers on Saturday, McCain went on the attack first, linking Romney with Democratic Sen. Hillary Rodham Clinton (N.Y.): "If we surrender and wave a white flag, like Senator Clinton wants to do, and withdraw, as Governor Romney wanted to do, then there will be chaos, genocide, and the cost of American blood and treasure would be dramatically higher."
He added to reporters that "one of my opponents wanted to set a date for withdrawal that would have meant disaster."
Romney, who said in April that the military should consider a "private timetable" but not public deadlines, shot back: "That's dishonest, to say that I have a specific date. That's simply wrong. . . . I know he's trying desperately to change the topic from the economy and trying to get back to Iraq, but to say something that's not accurate is simply wrong, and he knows better."
Later, Romney added that McCain's comment on Iraq is "simply wrong and it's dishonest, and he should apologize."
The heightened tension between the two men represented a climax of sorts that has been building for months as they sparred for advantage in Iowa, New Hampshire, Michigan and South Carolina. While other candidates have been in that mix, the constant has been a battle between Romney and McCain -- two men who have not become friends on the trail.
McCain received a big boost last night when Republican Gov. Charlie Crist, who is extremely popular among GOP voters in Florida, endorsed him.
McCain not only refused to apologize to Romney yesterday, but at his next campaign appearance McCain lashed out at his rival, saying: "The apology is owed to the young men and women serving this nation in uniform, that we will not let them down in hard times or good. That is who the apology is owed to."
His campaign then issued a statement in which McCain said that Romney may have changed his mind on the idea of a buildup of troops in Iraq but that "the fact is, like on so many other issues, Governor Romney has hedged, equivocated, ducked and reversed himself."
Asked why he was bringing up Romney's quotes nearly a year after he made them, McCain replied, "I've been criticizing him for months." He added that it makes sense to highlight them in Florida, noting: "I'm in a state that has enormous military involvement. I'm trying to convince them that I'm best qualified to be commander in chief."
McCain's support for the surge of troops in Iraq nearly doomed his campaign early last year, but his decision to stand by it helped revive his White House bid when fortunes in Iraq improved. The leading GOP candidates have all sought to emphasize their support for the Iraq war as polls show that a large majority of Republicans support it.
McCain's emphasis on Iraq also returns the focus of the campaign to foreign policy and the military, issues that the longtime senator and military hero believe play into his strengths. Voters have said they are most concerned about the economy, a strong point for Romney, who made millions as a businessman.
The dislike between the candidates was evident on Friday, when McCain's campaign released an online-only ad featuring Romney's face superimposed on the figure of Sen. John F. Kerry (D-Mass.) windsurfing -- an ad from the 2004 presidential campaign that caricatured Kerry as an inveterate flip-flopper.
In the ad, titled "Mittsurfing," an announcer asks: "Which way does Mitt Romney stand? Whichever way the wind blows."
On Saturday, McCain and Romney also offered harsh words about each other'sresumes as former New York mayor Rudolph W. Giuliani, trailing in the polls, tried to insert himself into the conversation before Tuesday's vote.
Campaigning across central Florida, Romney questioned McCain's economic policy experience as Romney campaign aides asserted that the senator from Arizona -- who was endorsed for the GOP nomination by the New York Times this week -- has worked against the interests of the Republican Party.
"I spent my time in the economy. . . . I know something about it," Romney said in St. Petersburg, offering a not-so-subtle hint about his rival's lack of experience. His spokesman sent reporters an e-mail titled "Leading the Charge on the Other Side," assailing McCain for doing more to help Democrats than Republicans in the Senate.
That argument was helped by former president Bill Clinton, who said Friday that his wife and McCain are "very close," and added that they "always laugh that if they wound up being the nominees of their party, it would be the most civilized election in American history, and they're afraid they'd put the voters to sleep because they like and respect each other."
In a one-minute online ad released on Friday, Romney uses clips of political pundits on network news shows to argue that the Republican Party's distrust of McCain runs long and deep.
"Judges, immigration, campaign reform, taxes -- John McCain has consistently, sort of, challenged the Republican Party on some of those stances," NBC's political director, Chuck Todd, says in the ad.
McCain and his aides, angry that Romney has made a point in recent days of questioning the senator's lack of private-sector experience, publicly took the former governor to task for his comments.
During a town hall meeting in North Fort Myers on Saturday, McCain questioned "people who say you haven't had a real job" if you served in the military. "Those of us who have served in the military, we think it's a real job," he said.
McCain added that if elected president, he would appoint managers to work beneath him, rather than seek that role for himself -- a dig at Romney's repeated assertion that his experience as a manager in the business world should qualify him for the presidency.
"I can have lots of managers, but I believe I'm qualified to lead, and I have a record to prove it," McCain said. "I will lead, not manage. That's what the American people want."
McCain campaigned with Sen. Mel Martinez (R-Fla.), who endorsed his colleague on Friday. Martinez said he will work hard to drum up support for his colleague both among Cuban Americans in the Miami area and among voters in the Interstate 4 corridor between Tampa and Orlando, "where this election will be decided, as they often are."
Martinez told reporters that he thinks "overperforming in southeast Florida" among Latino voters could help McCain edge out Romney. "It made a huge difference in my race," he added.
While Martinez acknowledged the race is highly competitive, he said McCain enjoys the advantage of being known by many Florida voters, especially among Latinos and Jews because they are "communities that are impacted by what happens abroad."
While McCain and Romney clashed Friday and Saturday over their economic and foreign policy qualifications, Giuliani attempted to take advantage by proclaiming himself the best of both worlds.
"I've had experience in both areas and results in both areas," Giuliani told a crowd at the Columbia Restaurant in Sarasota.
But Giuliani's message was quickly overtaken by the angry back-and-forth about Iraq, leaving the former mayor once again on the sidelines as he seeks a victory in the one state where he has campaigned vigorously.