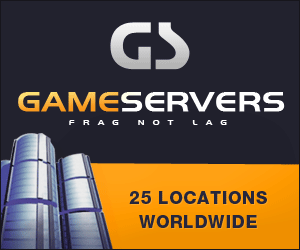 Pacific Stars and Stripes
April 21, 2007
By Erik Slavin, Stars and Stripes
CAMP RED CLOUD, South Korea — Chief Warrant Officer Angela Lowe still remembers the disbelief she encountered at Warrant Officer Candidate School in 2001.
"Are you sure?" a sergeant asked. "You're a 131 Alpha? Are you sure?"
Of course she was sure. No one goes to candidate school without knowing why, and Lowe was there to become a field artillery warrant officer.
It just so happened that no woman had ever been a field artillery warrant officer before.
Six years later, Lowe is fresh off a March promotion and serves as the 2nd Infantry Division's staff field artillery intelligence officer.
If the division goes to war, she is the subject-matter expert who will make recommendations to senior command on whether to fire some of the biggest weapons in the division's arsenal.
"At the division Warfighter, she did remarkably well," said 210th Fires Brigade Col. Matt Merrick, referring to the December simulation that pits the division against a world-class enemy. "Once she makes a decision, it gets executed immediately."
Lowe didn't always have such support. When she graduated from candidate school, no one assigned her a job.
"They said 'go home,' and that they'd tell me when I had an assignment," Lowe said.
Then she caught the attention of then-colonel and now Brig. Gen. Richard McPhee.
"He didn't see 'female,' he saw a soldier," Lowe said.
As a woman, Lowe isn't allowed to be on the "front lines," despite how today's insurgent tactics erase any such clear-cut line. That rule means Lowe can serve only at the brigade level or higher.
However, McPhee found ways to get Lowe around ground-training situations, providing her with valuable perspective at the higher levels. Lowe has repeatedly served in jobs slotted for higher ranks.
A major had performed her job before it became a warrant position, Merrick said.
Before becoming a warrant officer, Lowe served as a field artillery meteorologist. She earned promotion to E-7 in eight years, much faster than average in any military branch. Lowe switched out of her job to become a drill instructor, but changed tracks again with an eye toward quicker promotions.
Recently, Lowe received some company of sorts when a second female joined the field artillery warrant officer ranks. It was a soldier Lowe trained during her days as a drill sergeant.
Lowe, whose accomplishments have made her a requested speaker during March's Women's History Month events, hopes other women interested in similar career advancement will continue breaking down the barriers of the past.
"I tell them 'Go for it, and don't let anybody hold you back,'" Lowe said.