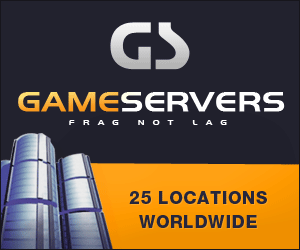 Washington Post
May 5, 2007
Pg. D1
By Alec Klein and Steve Fainaru, Washington Post Staff Writers
Two private security contractors have lodged formal protests against the Army, claiming they have been unfairly excluded from competing for one of the largest security jobs in Iraq, according to government documents and sources familiar with the matter.
The contract, potentially worth $475 million, is for providing intelligence services to the Army and wide-ranging security for the Army Corps of Engineers during reconstruction work in Iraq. It will replace another agreement that was to expire by month's end but is now being extended for up to six months while the challenges are resolved.
The protests come at a time when members of Congress are demanding more scrutiny of private security contractors. Marcy Kaptur (D-Ohio), of the House defense appropriations subcommittee, said she has been frustrated in attempts to seek information about Aegis Defense Services, a British firm that holds the current security contract in Iraq. She has requested an audit of the firm by the Special Inspector General for Iraq Reconstruction.
"When [the Defense Department] refuses to provide information that should be public, I am -- what's the word? -- incensed," she said.
The special inspector general has agreed to launch an audit, said spokeswoman Denise Burgess. Three years ago, DynCorp International challenged the awarding of the first security contract, worth $293 million, to Aegis, a firm led by Tim Spicer, a former lieutenant colonel in the Scots Guards whose previous firm, Sandline International, had been hired by warring factions in Papua New Guinea and Sierra Leone in the 1990s.
Aegis is in the running for the new contract, but Blackwater Security Consulting is challenging the Army over the process. The Government Accountability Office, which is reviewing the protests, declined to provide a copy of Blackwater's written challenge, but in a copy obtained independently, Blackwater wrote that the Army's decision to exclude it was "defective" and "meaningless," in part because the military did not explain how it evaluated the contractor's offer.
Blackwater, which is based in North Carolina, also wrote that it "never had an opportunity to ask relevant questions" about how the Army eliminated its proposal. Blackwater provides security in Iraq under a State Department contract but does not participate in the Iraqi operations centers that fall under the new Army contract. Blackwater spokeswoman Anne Tyrrell declined comment.
Erinys Iraq is also challenging the Army's decision to exclude its offer; in its protest, the British contractor contends that the Army did not thoroughly review its proposal and failed to follow procurement rules, according to a source familiar with the protest. Erinys already provides security for some military personnel in Iraq under a separate contract. Robert Nichols, Erinys's outside counsel, declined comment.
Christopher Krafchek, an attorney for the Army assigned to the case, also declined to comment. Under the Army's bidding guidelines, it can exclude contractors from what it calls the "competitive range" because it is using a negotiated procurement process, meaning that it will base its decision not on the lowest bid price but on what it determines is the best value.
Several other firms are competing for the new Army contract, sources say, in addition to Aegis, which works side-by-side with Erinys in Baghdad's Green Zone on similar but separate contracts. Aegis came under fire two years ago when the special inspector general found that the firm could not prove that its armed employees received proper weapons training or that it had vetted Iraqi employees to ensure they did not pose a threat. Aegis said that the government's audit was done shortly after the firm arrived in Iraq, before proper procedures were in place.
While Aegis declined to discuss its bid, it defends its work in Iraq. "Aegis has a very good track record," said Kristi M. Clemens, the company's executive vice president. "We've served the U.S. government very well in our current capacity."