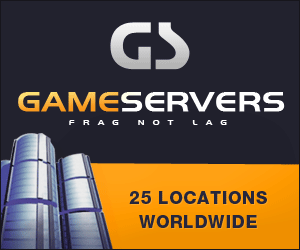 New York Times
May 18, 2007
By Nicola Clark
PARIS, May 17 —A Syrian-born financier who helped broker a $79 billion arms contract between BAE Systems and Saudi Arabia two decades ago said Thursday that he was not a target of a money-laundering investigation opened this week by the Swiss authorities.
"The Swiss authorities have formally and officially confirmed that their investigation into money laundering at BAE Systems does not involve me and they are not examining my Swiss bank accounts," the financier, Wafic Said, said in an e-mail statement. "Nor am I considered as a witness in their investigation."
Jeanette Balmer, a spokeswoman for the Swiss federal prosecutor's office, declined to comment.
Swiss prosecutors confirmed on Monday that they had begun an investigation of BAE after receiving a report from money-laundering investigators. They would not give any further details on the scope of the inquiry, citing Swiss secrecy laws. Banks in Switzerland are required by law to report any suspicious financial transactions.
In December, the Serious Fraud Office in Britain, with the support of Prime Minister Tony Blair, closed a two-and-a-half-year investigation into allegations that BAE had paid bribes to secure a major military contract from Saudi Arabia. British officials said at the time that the investigation risked jeopardizing relations with the Saudis.
A person with knowledge of the case said Thursday that the Swiss investigation involved aspects of BAE's Saudi arms contract, known as Al Yamamah. The person asked not to be identified because he was not authorized to speak for the Swiss.
The Yamamah deal — the biggest in British history — has been worth an estimated £40 billion, or $79 billion, in sales and maintenance, mainly of Tornado, Hawk and other fighter aircraft and related equipment, since the mid-1980s. An extension of the contract, involving the sale of Typhoon Eurofighter jets for an estimated value of at least 6 billion euros, or $8.1 billion, was agreed to in 2006.
Shortly before it was forced to abort its investigation of BAE's Saudi deal on Dec. 14, the Serious Fraud Office obtained consent from the Swiss authorities to gain access to information on certain bank accounts, but the investigation was called off before the information could be transmitted.
BAE has consistently denied making any corrupt payments in relation to the Saudi contract and says it does not tolerate bribery. The company has so far declined to comment on the Swiss inquiry, and a spokeswoman said Thursday that it had not been contacted by the authorities there.
Mr. Said, 68, an international businessman and financier with homes in both London and Paris, was an intermediary between the British and Saudi governments in 1985 during negotiations of the Yamamah contract.