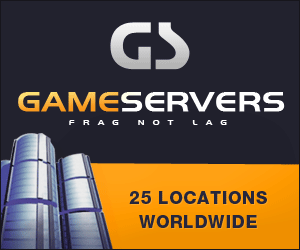 Boston Globe
September 17, 2007 By April Simpson, Globe Staff
Standing in a large hangar with two F-15s parked outside, state and federal officials announced a realignment yesterday of Otis Air National Guard Base on Cape Cod that will relocate the fighter jets and reassign 141 guardsmen into an intelligence unit.
Joined by Senator Edward M. Kennedy and US Representative William Delahunt, Governor Deval Patrick said the changes in manpower will help the Air National Guard's 102d Fighter Wing transition into a unit that, with the Air Force, will take and analyze information from a variety of platforms, such as military drones and predator aircraft.
Officials said the change will help stem economic losses caused by the reduction of about 500 personnel in 2005 and further stabilize a base that was in jeopardy of closing two years ago when it was in the sights of the Base Realignment and Closure Commission.
"It means so much for Massachusetts," Delahunt said after the announcement in a telephone interview. "We've gone through a very long and at times arduous effort to save the base, and today was a final chapter."
Kennedy said the changes reflect a new mission for Otis Air National Guard and the 102d Fighter Wing, ensuring they will continue to play a key role in fighting terrorism.
Otis fighter jets were the first air defense unit to respond to the hijackings on Sept. 11, 2001. "They played an absolutely indispensable role in terms of national security," Kennedy said, also by phone.
Three months later, two fighter jets from Otis scrambled to bring a plane carrying Richard Reid, who while in flight tried to detonate explosives in his shoe, to Boston. They also responded in New York City last year when a Yankee's pitcher crashed his plane into a high-rise building.
Since the contentious base realignment and closings, the 102d Fighter Wing has been in flux, said Colonel Anthony Schiavi, the unit's commander. With yesterday's announcement and last year's addition of a unit that analyzes and applies intelligence information, his wing has regained most of its losses, he said.
"It made the unit whole again," Schiavi said by phone.
The 141 guardsmen will be transferred from maintenance and operations at Otis, officials said. Transfers that are declined will leave jobs open on the base that will have to be filled from elsewhere, officials said.
With more intelligence, fewer people will be put at risk to accomplish objectives, Schiavi said, and with emerging technologies, intelligence carries an even greater significance.
"Intelligence is critically important, and it's probably the one capability that commanders tap into the most," Schiavi said.
Under the new arrangement announced yesterday, the Coast Guard, which shares the Massachusetts Military Reservation in Falmouth with Otis and Camp Edwards, also will be more involved in operating the base, officials said.
Also, officials announced that within the next year, the base's 18 F-15 fighter jets will move from their longtime home at Otis to either a restoration facility in Arizona or to Barnes Air National Guard Base in Westfield, a shift recommended by the Base Realignment and Closure Commission.
A cookout followed the politicians' speeches yesterday, which was Family Day. Families from the base enjoyed amusement rides and face painting, and children crawled beneath some of the airplanes.
"Our adopted motto is honoring the past and soaring into the future," Schiavi said. "I think after today, people pretty much get the message that we're definitely soaring."