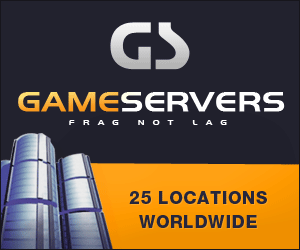 Aviation Week & Space Technology
September 29, 2008
Pg. 36
Air Force may have found funds to keep Raptor line hot as F-35 ramps up

By Graham Warwick, Washington
Competition between the F-22 and F-35 for procurement money may be easing, with service leaders and program officials indicating the U.S. Air Force can fund an orderly transition of production between the two stealth fighters.
In its Fiscal 2010 budget request now taking shape, the Defense Dept. "has funded ways to continue production of the F-22 while continuing to ramp up the F-35," says Maj. Gen. Charles Davis, Joint Strike Fighter program executive officer. "I think the Air Force has figured it out and resourced it appropriately to be able to get to the numbers they want on both airplanes."
The final decision is being left to the next U.S. administration, but the stage was set on Sept. 25 when Congress pushed through a Fiscal 2009 defense appropriations bill that provides long-lead funding for a further 20 F-22s that would be procured in 2010. This would take total procurement to 203 aircraft and keep the line open to 2012, allowing for further orders.
At the same time, Congress trimmed 2009 procurement of the F-35 by two aircraft, to 14, but much of that reduction was to free up money to lower flight-test risk and continue development of the second JSF engine, and not so that the funds can be transferred to buying more F-22s.
Davis's comments follow remarks a week earlier by Gen. Norton Schwartz, the new Air Force chief of staff, that "there should be a handoff" between one program and the next. He was suggesting that both Lockheed Martin's F‑22 and Boeing's C-17 should remain in production until USAF's next fighter and airlift aircraft have ramped up.
Just how quickly the F-35 program can increase rate remains an issue. The Air Force wants to raise its procurement to as many as 110 a year to fill a looming fighter gap. But the congressional cuts will make it harder for the JSF team to step up production to meet projected demand as up to eight international partners and other customers join the U.S. in buying aircraft.
Lockheed Martin is under contract to build two F-35s in low-rate initial production Lot 1 and 12 in LRIP 2. Trimming LRIP 3 to 14 U.S. aircraft—plus the first three F-35s for the U.K. and the Netherlands—will result in a plateau on the ramp from today's one aircraft per month to the planned one per day.
For an efficient build-up, "we need to increase the annual rate by two times year-on-year," says Tom Burbage, Lockheed Martin executive vice president and general manager of F-35 program integration. Congress has provided long-lead funding in Fiscal 2009 for procurement of 27 F-35s in LRIP 4, but the challenge will come in LRIP 5, when six of the nine JSF partner nations are expected to order aircraft. The first foreign military sale, to Israel, is expected around the same time.
Lockheed Martin will submit its proposal for LRIP 3 to the JSF program office by the end of October, says Burbage. A Defense Acquisition Board review is planned for November, and the company hopes to sign the contract in the first quarter of next year. The international industrial team is already investing in extra tooling, and the congressional procurement cuts "are an issue we struggle with," he says. "We have the capacity and we have to absorb the costs."
Last week, the House and Senate Armed Services committees agreed to fully fund the Pentagon's $6.3-billion JSF budget request for Fiscal 2009, but they cut procurement for the Air Force and Marine Corps by one aircraft each. The House and Senate Appropriations committees agreed on a similar cut.
On Sept. 25, in an unusual move, Congress bypassed the normal conference process and attached the $487.7-billion Fiscal 2009 defense appropriations bill to a continuing resolution that would fund government operations at 2008 levels through next March. President Bush is expected to sign the legislation, cementing the changes to F-22 and F-35 funding.
The final bill provides the $2.9 billion requested in 2009 for 20 F-22s—the last under current Pentagon plans—but adds $530 million in advanced procurement funding for another 20 F-22s to be purchased in 2010. The bill also includes $607 million for F-22 modernization initiatives. On JSF, appropriators added $430 million to fund continued development of the General Electric/Rolls-Royce F136 as an alternative to the Pratt & Whitney F135 primary JSF engine. The Defense Dept. had tried to cancel the F136 to save money.