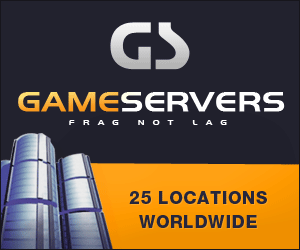 Wall Street Journal
August 14, 2008
Pg. 6
By Jeanne Whalen
MOSCOW -- The Kremlin's short and victorious campaign in Georgia shows that Russia's military has improved from its dilapidated state in the 1990s, but analysts said the aging equipment and tactics also underscored how much more work Moscow faces in its quest to turn its army into a world-class fighting force.
Modernizing Russia's military has been a major priority for the Kremlin, which has boosted annual military spending from about $7 billion in the late 1990s to about $35 billion today, with further increases planned. Last year, then-President Vladimir Putin installed a new defense minister who vowed to accelerate efforts to make the military more compact, nimble and better equipped.
The military made fast work of what it called "Operation Clear Field," sending Georgian troops into retreat early in the five-day conflict over the South Ossetia separatist region. To many that was no surprise, given that Russia's million-strong military dwarfs Georgia's modest armed forces. "You would expect the Russians to roll over the Georgians," says Siemon Wezeman, a weaponry expert at the Stockholm International Peace Research Institute.
Some military experts said they saw signs of more modern equipment in Russia's armory, including smart bombs. And the losses Russia reported Wednesday -- 74 dead, 19 missing and 171 hospitalized with wounds -- were "limited," says Alexander Pikayev, director of the department for disarmament and conflict resolution at the Institute of World Economy and International Relations in Moscow.
But there was also evidence of poor training, aging weaponry and some outright blunders. Among the most embarrassing: The commander of one of the main battle units, the 58th army, was shot in the leg and hospitalized, according to state news agency RIA Novosti. Russia's Defense Ministry confirmed that the commander, Gen. Anatoly Khrulyov, was wounded.
Russia's military has been whittled down by more than half from 1992, when it numbered 2.5 million men and women, according to Mr. Pikayev. But its soldiers are still poorly paid, and many of its funds go toward maintaining the country's nuclear arsenal, leaving little for the purchase of new equipment. Some of the biggest orders for Russia's latest weapons have come from other countries, not the Kremlin. Russian policy requires the military to buy mostly Russian-made armaments, which also hurts efforts to modernize.
Russian President Dmitry Medvedev praised the military's performance in Georgia and said some participants deserved medals. Military commanders have given daily briefings highlighting some of their successes but have declined to divulge some significant details, including the number of troops Russia deployed. Russian media have estimated the force's size at 8,000 to 15,000 soldiers.
Among the old-school weapons on display in Georgia were T-72 tanks, which the Soviets began producing in 1971. Nick Brown, editor of Jane's International Defence Review in London, says the T-72s he saw on television reports didn't appear to have "bar armor," a lightweight armor against rocket-propelled grenades that is standard on U.S. tanks being used in Afghanistan and Iraq.
"The equipment is not the latest and most modern gear. A lot of it wouldn't have looked out of place 20 years ago," he says.
There were also suggestions that pilots flying Russian Sukhoi 25s -- a low-flying attack aircraft first produced in the late 1970s -- were poorly trained.
Mr. Wezeman says some of the planes appeared to be flying too high, which could be a sign that their pilots weren't skilled enough to fly closer to the ground, he says. Such aircraft are meant to be flown less than 700 feet above the ground so that they can't be detected and shot down from a distance by ground forces, he said.
While fighter pilots in North Atlantic Treaty Organization member countries receive 150 to 200 hours of flight training a year, Russian pilots get only about 60 hours, according to Konstantin Makiyenko, an analyst with the Center for Analysis of Strategies and Technologies, a Moscow military consulting firm. He calls the Russian air force's performance "mediocre," saying it took too long to destroy Georgian artillery, allowing the Georgians to continue striking Russian ground forces for too long.
The Russian military acknowledges that the Georgians had shot down one of its Tupolev 22 aircraft, which was being used for reconnaissance. That the Russians were using such an expensive and big plane for reconnaissance suggests they don't have many unmanned drones, which are commonly used for such work by Western armed forces, Mr. Pikayev says.