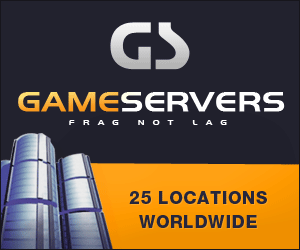 Washington Times
December 29, 2006
Pg. 3
By Rowan Scarborough, Washington Times
The U.S. Army is studying a number of options for surging troops into Iraq if President Bush picks that approach as his centerpiece for a new war strategy, military officials said yesterday.
One official who was sent the briefing slides for various surge options said he was struck with the lack of new ideas after an intense three-month review process inside the Bush administration. "Some of this stuff is what the old Coalition Provisional Authority looked at," said the official, referring to the U.S. government organization that ran Iraq from 2003 to 2004.
There are now about 135,000 American forces in Iraq. Surge options range from a brigade of some 5,000 soldiers to as many as five brigades, or nearly 30,000 troops.
If Mr. Bush, who met yesterday at his Texas ranch with Defense Secretary Robert M. Gates and other national security advisers, chooses that option, the main target would be to take control of the capital. Since last summer, Baghdad has been the scene of killings by Shi'ite and Sunni death squads, and by al Qaeda. A build up of both Iraqi and American forces there this summer did not achieve the desired reduction in violence. Commanders have said the next six months will be a critical time: the violence will either recede or Iraq will descend into civil war.
To surge by five brigades, the Army will have to keep some units in Iraq longer than their normal 13-month deployments, and accelerate the redeployment of brigades who already have served there. The Army will also call up more reserves and may tap forces stationed in other overseas regions, military officials said.
"The Army has been looking at this for months," said a second official. "[Former Defense Secretary Donald H.] Rumsfeld held a number of briefings on, if we need more troops, how do we do it."
Mr. Bush is said to be particularly impressed by a briefing he received at the White House Dec. 11 from retired Gen. John M. Keane, former Army vice chief of staff. Gen. Keane advocates a surge of troops for a significant period of time to secure Baghdad.
The Army has increased troops in Iraq in the past to improve security for last winter's national elections and for the Baghdad offensive this summer.
Officials said Mr. Bush is also looking at an economic component and may ask Congress to fund a new round of reconstruction projects. Officials have mentioned a figure of $5 billion. But they warn that starting more projects at a time of deteriorating security will not work. Congress has approved over $30 billion in reconstruction and development money for Iraq.
Another factor is the state of Iraq's new ministries. After operating for nearly 30 years in Saddam Hussein's top-down management style, there is no seasoned cadre of bureaucrats who know how to move the machinery of government to get things done.
As a result, ministries are failing to spend budget funds on much-needed projects. "They have not yet learned how to make decisions and act on them," said the first official.
Mr. Bush is weighing scores of options from a number of sources, including the Joint Chiefs of Staff, the National Security Council, his commanders in Iraq and retired officers such as Gen. Keane. Also weighing in was the 10-member Iraq Study Group, which recommended virtually all combat units be out of Iraq by early 2008. The White House and the Joint Chiefs are described as cool to that idea.
The government of Iraqi Prime Minister Nouri al-Maliki also has submitted proposals for how the Iraqi Security Forces can take over more missions, and do it faster.