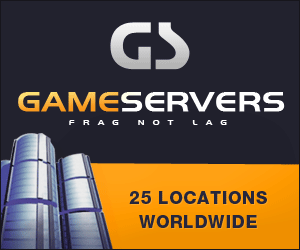 Los Angeles Times
February 5, 2008
Separated by regional and tribal rifts, the two branches won't cooperate, creating a stumbling block for the U.S. military's goal of transferring responsibility to local forces.

By Tony Perry, Los Angeles Times Staff Writer
RAWAH, IRAQ — Outside a two-story building guarded by U.S. Marines in this Euphrates River valley town is a sign that says, in Marine colors of scarlet and gold, "Welcome to JCC," or the Joint Coordination Center.
The sign is misleading. Despite pleas from the Marines, the Iraqi police and Iraqi army have refused to share the facility with each other and merge their operations.
Separated by tribal and regional differences, and a personality clash between top officers, the two branches of the Iraqi security forces have largely refused to coordinate their activities.
For the Marines, the situation is a major stumbling block toward their goal of turning security responsibility for Anbar province over to Iraqis as quickly as possible.
"This is our way out," said Col. Patrick Malay, commander of the 5th Marine Regiment. But for now, he said, the Marines are forced to serve as a bridge between two feuding sides.
Rawah is not alone. Although there are areas in the province where the Iraqi police and army are working well together -- Fallouja, for example -- in many places they are not, U.S. officials say.
As his forces assume responsibility for a wide swath of Anbar province, Malay has focused on getting the Iraqis to work together.
In Fallouja, his regimental predecessor, Col. Lawrence Nicholson, finally used a line from the Nike commercial in telling the Iraqis to stop feuding and start cooperating: Just do it.
"It's a struggle everywhere," Malay said.
In Rawah (population 18,000), the idea of cooperation has proved a particularly hard sell, although there has been progress.
The area is home to a large number of retired Baathist government officials who have an affinity for the army but an animosity toward the police. In the era of Saddam Hussein, the army enjoyed greater status and viewed local police as unprofessional.
Recently the Iraqi police were given a radio by the Iraqi army to use in communicating with their outposts -- a small but significant gesture toward a cooperative approach.
"It's in their best interest to realize that, but it's just taking time," said Capt. Adam Gross, who has been working for months to bring the two sides together.
There have been some joint operations, including one that uncovered a cache of Italian land mines. The Marines helped plan the mission but then stood back and let the two Iraqi forces carry it out.
But overall, relations between the army and police remain chilly -- "challenging and distrustful," according to a Marine document.
Marines are concerned that if they leave prematurely, the army and police would cease all cooperation and create a schism in the region that could erupt into violence and allow insurgents to reassert control.
Asked about the rift, a young police officer at the Rawah compound said of the Iraqi army, "They do not respect us. They think they know everything."
But army Brig. Gen. Ayad Ismael complained that police units are often staffed by untrained, undisciplined youths recruited by tribal sheiks.
"We are professionals. They are often not," he said.
Many of the police officers wear ski masks to hide their identities, undercutting their credibility with the army and the public.
A recent incident may also have turned the local populace against the police. An Iraqi police officer shot and killed a suspect fleeing from a checkpoint. That night, a police outpost was bombed.
Last month, Maj. Gen. Walter Gaskin, the top Marine in Iraq, predicted that the Marines could turn over security responsibility to the Iraqis in Anbar province by March. Other U.S. military officials quickly backed off that optimistic assessment, noting that it depended on "conditions on the ground."
Maj. Gen. John Kelly, who will soon relieve Gaskin, has declined to set a timeline, saying only that Marines are determined "to work ourselves out of a job."
Rawah is a small town, but it is located near a major bridge that Marines want to protect from insurgents. A break between the army and police could embolden the insurgents to attempt to return here as well as to other communities.
There are other challenges here. The local judge will not hear criminal cases and has encouraged defendants to plead insanity to avoid punishment. More police officers are needed for the region.
The Marines, backed by a cadre of retired U.S. police officers working as consultants, want the Iraqi police to learn the "protect and serve" philosophy rather than acting as a paramilitary force that specializes in forced-entry raids.
"The cop-on-the-street kind of patrolling is not what they're doing," said Gross, "but it's what they need to do."
Although overcoming the split between the army and police may appear daunting, Marines say a good deal has been accomplished in two years.
What started as unilateral U.S. patrols later became U.S. patrols with the Iraqis tagging along. Now many patrols are done by the Iraqis, with the U.S. in "over-watch" mode, ready to react.
"We were the face [of security] when we got here," Gross said. "They're the face now."