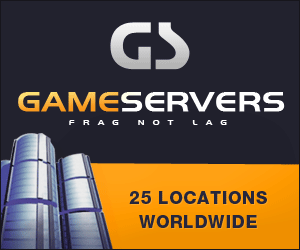 Washington Times
March 20, 2008
Pg. 1
Iraqis grow wary of women
By Sharon Behn, The Washington Times
A female suicide bomber who blew herself up yesterday on the fifth anniversary of the U.S. invasion reflects an expansion of the pool of terrorist recruits and a new favorite tactic in the war in Iraq.
The bomber killed five persons and wounded two policemen in the town of Balad Ruz northeast of Baghdad, according to a statement from the U.S. military. She is the 18th female bomber since the war began, the second this week, and the seventh this year alone.
"Everybody is scared of women" now, said Firas, a young man who travels to work in the heavily protected International Zone from his home in Baghdad every day.
The U.S. military has said the increased use of female bombers indicates that the terrorists are being squeezed to the point that they are being forced to resort to using women.
"The use of female suicide bombers, which runs counter to Arabic values, whereby women are supposed to be protected, is precisely the kind of reprehensible activity that has turned Iraqis against al Qaeda," the U.S. military press center said in a statement to The Washington Times yesterday.
Clark McCauley, professor of psychology at Bryn Mawr College, argues that the pattern is double-edged.
"It could be because many of the usual avenues of access are being blocked for men, and they are turning to women as a better weapon," Mr. McCauley said. But in using women, he added, the terrorists also are "in a broader sense mobilizing the whole population."
"The net [effect] of this could be a considerable increase in the mobilization and radicalization of the whole pyramid of sympathizers," he said.
Female suicide bombers have killed some 140 Iraqis this year in a series of attacks directed at both hard and soft targets, indicating an organized use of their ability to slip through security.
The women have hit the nodes of Iraqi power, targeting a Sunni sheik cooperating with the U.S. forces and police, and of society, such as the popular pet markets in Baghdad.
Female bombers, said Farhana Ali, a terrorism specialist at the RAND Corporation, give the jihadists a "tactical edge" in the war for power in Iraq.
"Operationally they are more powerful and strategically they come closer to their goals of disrupting society," Mrs. Ali said. "In terms of trends, you are going to see an exponential increase with more women being recruited and volunteering."
Motivations behind female suicide bombings are hard to pinpoint, and they do not fit into the recent profiling of suicide bombers put out by the U.S. military.
But experts and Iraqis say there are a number of reasons at play: Iraqi women who have lost their sons and husbands; women with al Qaeda connections in their family; and the terrorists' perpetual use of new tactics all contribute.
In jihadist literature, for example, there is nothing more important to a woman than her son, Mrs. Ali said.
"When a woman loses her son to occupation forces for whatever reason, it may be ... such an enormous loss and grief that it could be the only motivation she needs to exact revenge," she said.
Mrs. Ali, who has studied the use of female terrorists for years, said women were serving as communication points for terrorist groups in Iraq and that reports coming out of Baghdad indicated that women also were actively recruiting other women.
She said the increased participation of women in the war has led women to suspect each other — a new phenomenon in Iraq that further increases the level of distrust and instability in society.
Female-to-female recruitment, said Mr. McCauley, would reflect a significant and "much higher level of status and integration of women into an extremist organization."
Maj. Bradford Leighton, a military spokesman in Baghdad, said the coalition had "no evidence that the terrorists are using women to recruit other women to kill themselves and innocent Iraqis by blowing themselves up."
"Most suicide bombers tend to be male foreigners from either northeast Africa or Saudi Arabia. With women, it does appear the terrorists are recruiting Iraqi women in addition to foreigners," he told The Washington Times in an e-mail.
Mohammed Hafez, the author of a book on suicide bombers in Iraq, said that because of its conservative Islamic culture, al Qaeda did not like to use women.
"So this is an indication of desperation," he said.
Women married to those close to the insurgency or who have lost their fathers and husbands, also "become vulnerable to recruitment."
Mr. Hafez, scheduled to teach this year at the Naval Postgraduate School in Monterey, Calif., said he has not seen cases or videos of women recruiting women for terrorist activities in Iraq posted on the Internet.
It was mostly done through "friendship and kinship ties," he said.