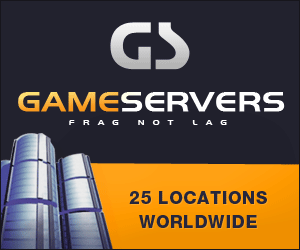 Los Angeles Times
April 11, 2007
Pg. 1
A rare suicide attack by a woman targets job recruits. Scores of civilians are slain nationwide.

By Alexandra Zavis, Times Staff Writer
BAGHDAD — The eager young applicants gathered early Tuesday outside a police station northeast of Baghdad to find out who had clinched a coveted job on the force. But they were not the only ones who knew this was the day the selection would be made.
Shortly after 8:30 a.m., a woman shrouded in black appeared among the more than 200 men milling outside the concrete blast walls of the station in Muqdadiya. Before anyone could question her, she detonated the explosives hidden under her gown, killing as many as 19 people and injuring 33, police and witnesses said.
As the smoke and dust settled, a horrific scene was revealed: writhing bodies, severed limbs and charred, bloodied survivors screaming on the ground.
No one immediately claimed responsibility for the attack in the mostly Sunni Muslim town, a rare case of a bombing carried out by a woman. But it came at a time of growing friction within the embattled minority that dominated Iraq under Saddam Hussein.
A number of Sunni Arab clans and local insurgent groups have turned against the militants of Al Qaeda in Iraq, whom they once harbored, accusing the foreign-dominated network of indiscriminate attacks against Iraqi civilians. Sunnis are now joining the police in areas where they once refused to cooperate with the Iraqi government.
Outrage
As the toll of Tuesday's attack sank in, survivors expressed outrage that they had been left standing outside a police station that is the target of frequent mortar and rocket attacks, was overrun once by insurgents and previously had been targeted by a suicide bomber.
The dead were among at least 55 Iraqis reported killed in violence Tuesday. In Baghdad, U.S. attack helicopters blasted gunmen holed up inside buildings in some of the most intense fighting in the city since the start of a security crackdown nearly two months ago. At least 13 people were killed and dozens wounded, including 16 U.S. soldiers.
The U.S. military also announced the death of a soldier in combat Monday in Al Anbar province, bringing the number of U.S. soldiers killed the previous day to four. At least 3,292 U.S. personnel have been killed since the start of the Iraq war in March 2003, according to the website icasualties.org.
Saleh Dari, 37, was on his way to open his shop in Muqdadiya when he saw a huge fireball in front of him and then heard the massive explosion.
"Things started flying all over. I couldn't believe what I was seeing," he said. "I saw tens of bodies writhing. Some were burned, some lost more than half their torsos, some had torn limbs, but all of them were moving and screaming their last breaths."
Iraqi police and army recruits are frequent targets of Sunni-led insurgents seeking to force out U.S.-led forces and overthrow the Shiite Muslim-dominated government.
Muntadhar Hameed, 23, knew the risks, but said jobs are scarce in the agricultural hub 60 miles northeast of Baghdad. So he joined the scores of applicants vying for 350 spots in the Muqdadiya police force.
"I don't have any degree or diploma, so this was the only road left for me," he explained from a bed in the overwhelmed hospital, where relatives searched for loved ones and the floor was slick with blood.
Hameed said he had been standing with friends, eagerly discussing how much money they would earn. Others milled around them, some clutching folders of documents, or casually chewing sandwiches and drinking sodas.
Out of the corner of his eye, he said, he spotted the female bomber and briefly wondered what she was doing in a crowd of men.
"All I know is that I was standing in one spot but suddenly found myself in another, surrounded and covered with blood and body parts," he said.
He lay there, amid chaos and gunfire, for what seemed like an eternity before rescuers scooped him up and rushed him to the hospital.
"I don't know about the fate of my friends," he said.
A guard assigned to protect the facility said he too saw the woman dressed in a black
abaya
and clutching a plastic bag.
"We did not know if she was a mother or a wife of one of the applicants," he said. "Next thing we knew, there was a big bang."
Many of the victims were ripped to pieces, making it difficult to give an accurate casualty count, he said. Blood spattered the walls, concrete blast barriers and documents carried by the applicants.
Later, the horror turned to anger.
"I thought the police would have secured the area before requesting that we come to review the status of our applications," Hameed said.
Brig. Gen. Abdul Kareem Khalaf, a spokesman for the Interior Ministry, which oversees police, promised there would be an investigation.
Muqdadiya station is the target of frequent mortar and rocket attacks. In December, another suicide bomber, probably disguised as a policeman, slipped into the station during the morning roll call and killed seven officers and injured 30 others. In March 2006, gunmen stormed the station, killing 17 officers and freeing 33 detainees.
Female bombers rare
Though suicide attacks are common in Iraq, very few are conducted by women. In November 2005, a Belgian named Muriel Degauque rammed an explosives-filled vehicle into a U.S. convoy north of Baghdad. At least one other female suicide bomber has struck in Iraq, and an Iraqi woman caught with an explosives belt was convicted in the bombing of three hotels in Amman, the Jordanian capital.
In Baghdad, U.S. and Iraqi forces, backed by American helicopters, traded fire with gunmen during searches in two crowded downtown neighborhoods that are rife with insurgents, military officials said. Four Iraqi soldiers were killed and 16 U.S. personnel were injured, the U.S. military said. Eight gunmen and at least one Iraqi civilian were also among the dead, Iraqi security forces said. Two Iraqi soldiers and as many as 19 civilians were injured, they said.
A U.S. Apache attack helicopter and a Black Hawk utility chopper were hit by small-arms fire, said Army Lt. Col. Christopher Garver, a U.S. military spokesman. The Apache jettisoned a rocket pod after it ignited, but both aircraft made it back to base without any casualties, he said.
The shooting caused panic in nearby Shorja market and the dense warren of streets that surrounds it. Drivers abandoned their vehicles, and vendors boarded up their stalls in the market that was visited last week by Sen. John McCain (R-Ariz.). Pedestrians fled for cover.
Sporadic gunfire continued through much of the day. Around noon, a series of artillery blasts thundered across the capital; the target was not clear.
The security forces made seven arrests and recovered a small number of weapons during the raids, said Iraqi spokesman Brig. Gen. Qassim Musawi.
Thousands of additional U.S. and Iraqi troops are patrolling Baghdad streets under the security plan launched Feb. 13. Thanks in part to the cooperation of a key Shiite militia, the crackdown is credited with a modest dip in sectarian slayings. Police on Tuesday recovered nine bodies in Baghdad.
In other violence, a yellow taxi rigged with explosives was detonated at a checkpoint near the main entrance to Baghdad University, killing at least six people and injuring 20, police said. A rocket exploded near a school basketball court in east Baghdad, killing a 9th-grade student and a 6-year-old boy who was standing nearby. Two teachers and 14 students were injured in the blast, police said.
Times staff writer Saif Hameed in Baghdad and special correspondents in Baghdad, Kirkuk and Kut contributed to this report.