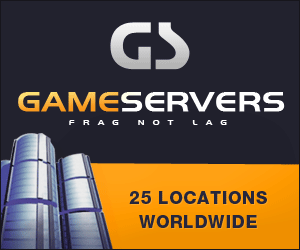 PAUL ALEXANDER
Associated Press
MELBOURNE, Australia -
Even Roger Federer gets jittery in the first round of a Grand Slam tournament. The world's No. 1 player and winner of three majors last season dropped serve three times in the first set against Germany's Bjorn Phau before rallying for a 7-5, 6-0, 6-4 victory Monday to begin defense of his Australian Open title.
Amelie Mauresmo, who captured her first Grand Slam title last year in Melbourne, also had a nervous start, and Andy Roddick struggled against a wild-card entry ranked 212th.
Fourth-seeded Ivan Ljubicic didn't make it, falling 4-6, 7-6 (2), 6-4, 6-4 to American Mardy Fish, who has returned to the top 50 after plummeting to No. 341 and undergoing two wrist operations in 2005.
In the day's last match, 2005 champion Marat Safin beat Benjamin Becker of Germany 5-7, 7-6 (2), 3-6, 6-3, 6-4, a 3 1/2-hour contest that ended at 12:30 a.m. in the late-night chill.
Safin showed his renowned temper and smashed his racket while continuing his comeback from a left knee injury that dropped him to a No. 104 ranking.
Becker's strong serve and stinging groundstrokes left the 26th-seeded Russian muttering. Safin slammed his racket to the ground after missing a forehand in the second set. Minutes after a fan shouted "Get angry!" in the third, Safin broke his racket, drawing a warning. He was on his best behavior the rest of the way.
Federer's finals opponent last year, Marcos Baghdatis, also advanced, backed again by a vocal crowd from Melbourne's large Greek community. Baghdatis, seeded 11th, defeated Rainer Schuettler 6-4, 2-6, 6-3, 6-2.
Federer feared losing the first set, which helped him regain focus.
"I got broken in the first set three times, and that makes you a little bit nervous," said Federer, who went 92-5 with 12 titles last season and is on the cusp of breaking Jimmy Connors' record of 160 consecutive weeks atop the men's rankings. "You try to stay cool, but I got a little bit nervous."
"I'm happy I'm through because it looked like it was definitely going to head for a first-set loss, but I came through," he added. "That's the most important."
That was Roddick's mantra, too, after Jo-Wilfred Tsonga, riding a powerful serve in only his sixth match in a top level ATP event, took the first set in a marathon tiebreaker and served for the second set. Roddick wasted four set points in the but came through with a 6-7 (18), 7-6 (2), 6-3, 6-3 victory.
"I thought it was a pretty ordinary performance," the sixth-seeded American said. "I think I got a little first-round jitters. These first matches are a little bit uncomfortable sometimes. But it got better as I went along."
The second-seeded Mauresmo dropped serve early with three errors against American Shenay Perry, then righted herself and took control to advance 6-3, 6-4.
Serena Williams, seeking her eighth Grand Slam title but unseeded after a rash of injuries, started slowly, but she picked up her game to oust 27th-seeded Mara Santangelo 6-2, 6-1 in an error-plagued night match. Santangelo had only six winners to 23 unforced errors while Williams ripped 10 aces in an otherwise lackluster service effort.
"I'm feeling pretty good," Williams said. "I came out and finally did what I was supposed to do, to a certain level. I feel I have nothing to lose. There is only one way I can move, and that's up."
Federer remembers all too well what it was like to be just another hopeful looking for a big upset.
"I came up on tour and I got many, many wild cards, especially in 1999 after finishing the junior year in '98 as No. 1," he recalled. "So I was thrown in with the big boys very early. I went through a patch where I had many losses, and maybe more so I enjoy it now when I win."
One of those 1999 losses came against Phau, who was one of the few players with a winning record (1-0) against the Swiss star.
Federer next plays Jonas Bjorkman of Sweden, who rallied past Olivier Patience of France 5-7, 4-6, 6-0, 6-1, 6-2 to advance beyond the first round at Melbourne Park for the first time since reaching the quarterfinals in 2002. Federer beat Bjorkman in the Wimbledon semifinals last year.
Croatia's Mario Ancic was among the seeded players advancing on the men's side, along with No. 18 Richard Gasquet and former No. 1-ranked Juan Carlos Ferrero, who played only three games before his first-round rival retired.
Amer Delic, Zack Fleishman and Vince Spadea were the other Americans joining Roddick in the second round.
Among the women, third-seeded Svetlana Kuznetsova beat Australian Jessica Moore 6-2, 6-0 while fellow Russian Elena Dementieva, seeded seventh, advanced with a 6-1, 6-2 victory over Stephanie Foretz of France.
French Open semifinalist Nicole Vaidisova, seeded 10th, beat American Jill Craybas 6-4, 5-7, 6-1 and 11th-seeded Jelena Jankovic scored a 6-3, 6-3 victory over Canada's Aleksandra Wozniak.
Police and private security guards ejected 150 people from Melbourne Park after Croatian and Serbian spectators kicked each other and used flag poles as weapons during brief scuffles that each side blamed on the other. Police said no injuries were reported and no arrests were made.
Organizers said further strife would not be tolerated and tightened security, with Croatia's Marin Cilic to play Serbia's Ilia Bozoljac on Tuesday.