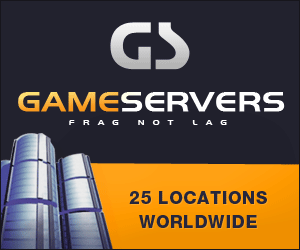 Defense Daily
January 23, 2007
By Ann Roosevelt
The Future Combat System (FCS) is specifically designed for the long war and the challenges of the new century, according to the Army's top official.
"In discussing any modernization effort, in discussing any new system for the Army, one must address its applicability to pre-insurgencies and insurgencies," Army Secretary Francis Harvey said yesterday at the Heritage Foundation.
The FCS, managed for the service by Boeing and SAIC, is a system of systems, sensors, manned and unmanned platforms and weapons, connected by an integrated, distributed network focused on soldiers.
FCS brings significant operational and technical advantages to pre-insurgencies and insurgencies and stability operations, he said. "It's essentially the ability to see first, through a persistent and ubiquitous [intelligence, surveillance, reconnaissance] ISR capability, in the network, and then the ability to act first."
FCS not a Cold War system, he said. Today's modular brigades have "taken self-sufficiency from division to brigade, with FCS we're able to drive that [self] sufficiency down to battalion."
The FCS has "enhanced capabilities during pre-insurgency phase that we believe will prevent a full insurgency from occurring and if it does we have the improved ability to find, fix and finish the enemy in counter-insurgency operations."
Intelligence drives operations for pre-insurgencies, he said. ISR provides continual coverage available through the network to distributed units covering a wide area and able to move rapidly on events. Also, the logistics footprint will be smaller, he said.
Also, the number of soldiers in an FCS BCT will be about 3,200, vice some 3,850 in a current heavy brigade, but gives the future force "twice the number of infantry," important in insurgency warfare. Being with the population is important in pre-insurgency situations, he said, helping to prevent a full-blown insurgency.
If pre-insurgency can't be prevented, then FCS capabilities can work against insurgencies, with the ability to see first, with a combination of ubiquitous, persistent ISR and the network offer the advantage of being able to act before insurgents.
"We believe that the FCS is a system of systems that has these unique and significant operational and tactical advantages for the 21st century," Harvey said.
As an example, Harvey said an operational vignette of the event known as "Black Sunday," that took place in April 2004 in Iraq, was taken to the modeling and simulation lab at Ft. Knox, Ky. An FCS battalion was plugged into the same situation.
Black Sunday took place in Sadr City, Baghdad, an urban area of sparse vegetation, one and two story buildings, with irrigation canals and ditches. Insurgents wearing civilian clothes used women and children for operational intelligence. Insurgents ambushed an infantry platoon of 18 soldiers providing security for a truck convoy. Two soldiers were killed, two wounded and two Humvees were destroyed. In three rescue attempts a battalion took three hours, weathering multiple ambushes, civilian gatherings and improvised explosive device attacks to find and help the beleaguered platoon. The battalion had limited communications and had a difficult time finding it. The rescue operation left eight soldiers dead and more than 50 wounded.
Applying FCS capabilities in a war game, the future unit took less than an hour to accomplish the mission. The unit had continual situational awareness. "The enemy could take no actions FCS could not see, through persistent and ubiquitous ISR," Harvey said. Most importantly, no soldiers were killed or wounded in action.
"We have a system based on advanced technology which will minimize casualties," he said. Because of the persistent surveillance, soldiers can stay in their armored vehicles longer, and when they dismount, they know precisely where the enemy is and can apply maximum combat power, he said.
Additionally, the number one killer of soldiers in Iraq and Afghanistan is IEDs, he said. "Because of the FCS operational and tactical advantages, it can avoid encounter, it can avoid detection, it can avoid acquisition."
If engaged, the FCS active protection system will have the ability to destroy an incoming threat.
FCS can better protect soldiers, offer the opportunity to avoid the encounter altogether, and "to defeat the IED left of the bang," he said.
However, budget belt tightening has reduced the FCS program from 18 to 14 systems, including pushing two of four unmanned aircraft systems to the right, and causing other cuts (
Defense Daily
, Jan. 10, 19).
"Those decisions are tough decisions but they were made in the context of the last three years of budget cuts," Harvey said, responding to a reporter's question after his speech.
The Army decided that because of "the risk of development, the risk of production, the risks of getting a capability to the field that we would minimize that risk by cutting the scope [of FCS work] a little bit and then taking that risk in operating space," he said. However, if the concept of operations changes, the adjustments could change as well.
"Our commitment to current and future readiness in the face of uncertainty is driving how we are transforming and modernizing the force," he said, in his presentation, hosted by the Kathryn and Shelby Cullom Davis Institute for International Studies, and broadcast over the Internet.