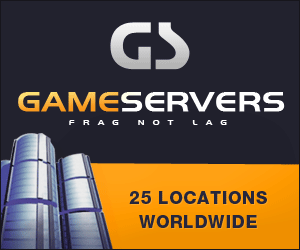 CHRIS JENKINS
Associated Press
GREEN BAY, Wis. -
Brett Favre remains supremely confident in his right arm. He isn't beaten up too badly for a 15-year veteran, and he says he still loves football.
So why, then, is there a chance that the Green Bay Packers' game against the Minnesota Vikings on Thursday night might be Favre's finale at Lambeau Field?
"People say, 'It still looks like you're having fun,'" Favre said. "The games themselves are fun and winning is fun."
But the meetings and practices aren't as fun, especially when they don't produce as many victories as they used to. Now, once again, Favre must figure out whether it's all worth it.
Like snowmobiling and ice fishing, Favre's flirtation with retirement is becoming an annual rite of winter in Wisconsin. About this time for the past few years, Favre has started to wonder aloud whether he will return to play next season.
And every time, he talks himself into coming back.
Will this year be any different?
Former teammate Darren Sharper doesn't think so - although he wonders whether Favre would consider a move to another team, something Favre has all but ruled out in the past.
"I don't think he's going to retire this season," said Sharper, now a safety for the Vikings. "I just really don't. Because of how well he's played this year, I think he's going to want to play some more and show people that he can - whether it's in Green Bay or whether it's not in Green Bay - that he can lead a team back to the playoffs and back to championship contention."
Besides, Sharper said, what else would Favre do?
"Go out on the farm? That's going to get old after a while," Sharper said. "He'll be back. It's in his blood, and he'll be back."
Favre said he hasn't decided anything about next season, but also hasn't put too much thought into making what could be his final appearance at Lambeau.
"It very well could be, but I haven't made that decision yet," Favre said. "I think I've treated every game that I've ever played here like it was the last. So play as hard as you can and soak it all in, like I've always done."
That's how Favre felt at the end of last season, when he walked off the field after the finale against Seattle. The Packers won the game 23-17, but Favre completed his first losing season - and completed way too many passes to the other team. The Packers finished 4-12 as Favre threw a career-worst 29 interceptions.
He had made up his mind: He was finished.
"I think we've all been in that situation where time kind of changes your mind," Favre said. "As you look back, you go, 'Oh, I can't believe I thought that way.'"
Favre, who passed Dan Marino to become the NFL's all-time leader in completions in a 17-9 victory over the Detroit Lions on Sunday, generally has played more conservatively under first-year coach Mike McCarthy. He has thrown just 17 touchdowns, but has only 15 interceptions.
Favre made the Pro Bowl as an alternate. And at 6-8, the Packers still have slight playoff hopes. But Favre isn't satisfied with the way he played.
"You throw 30-plus touchdowns a year, you kind of get used to doing that," Favre said. "Then all of a sudden, you struggle to throw a touchdown pass and you start wondering, is it me? Is it the system? Is it the guys around you? And I've always pointed more at myself."
But don't take that to mean that Favre doubts he could play at a high level next season.
"I know I can do it," Favre said. "I really don't believe that's a question. In fact, if I said I were to retire, I know I would feel guilty that ... I still have some talent here to use."
But Favre said leaving the game that beats the alternative: Hanging on too long.
Favre dragged his feet well into late April before finally deciding to return this season. And while Favre jokes about the drawn-out nature of his decision, he knows the team wants to know sooner.
"I love this game. I really do," Favre said. "But there's factors that go into it, and I have to sort through that quickly, in fairness to my family, myself and to this team