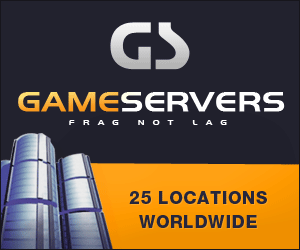 St. Louis Post-Dispatch
May 21, 2007
Pg. 1
Daniel, Samuel, Peter and Joshua Stahlschmidt could all end up in Iraq together later this year.

By Stephen Deere, St. Louis Post-Dispatch
The pictures of the four brothers, all in uniform, sit atop the piano.
It's the only way Joyce Stahlschmidt can see her sons together these days. If her four boys do meet again soon, it will likely happen more than 6,000 miles away.
One of Stahlschmidt's sons - Daniel, a private first class with the 1st Infantry Division - is already serving in Iraq, and Joshua and Peter will arrive within the next two months. Samuel is expected to be deployed by December.
"As a mom, I hate it," said Joyce Stahlschmidt, who lives on a farm outside the small northern Missouri town of Holliday. "But this is the choice they made. ... I'd love to say don't send them all, but who wants their mommy to say that."
It's a dizzying time for the mother of 11 children, five of whom still live at home, so it's easy to lose track of shifting details, such as their sons' ranks or the exact year each joined. But ask about their hopes and dreams, what inspired them to put on an Army uniform, and Stahlschmidt talks for hours.
The youngest of the four, Daniel, 20, is the most intense and idealistic, she says. He works as a mechanic and is now at Camp Ramadi, about 60 miles west of Baghdad. Peter is an Army sergeant with the 82nd Airborne Division; Joshua, an Army National Guardsman; and Samuel, an Army specialist with the 4th Infantry Division.
Samuel, 22, is the family's practical joker who once considered becoming an actor. He was in Iraq last year and called his mother in a state of jubilation when the Cardinals won the World Series. He is stationed at Fort Carson, Colo., and expects to leave for Iraq again in December. While he doesn't relish the thought of going back, Samuel wouldn't opt out of his deployment if given the choice, his mother said.
"It's just a hostile environment," she said. "He's seen some things that will affect him for the rest of his life."
Peter, 26, a welder and history buff, has talked about becoming a professor after he finishes his military service. He is supposed to leave Fort Bragg, N.C., for Iraq early next month and is excited about the prospect of his brothers being there at the same time.
"I don't see much point of being in the military if you're not deployed," said Peter during a phone interview from his base.
When he was in Afghanistan in 2005, Peter sent his mother a flag that waved at Camp Salerno in Afghanistan.
She keeps it tucked away in a box.
The oldest and probably most reserved is Joshua, 27. The electrician got married in December and is now at Fort Dix in New Jersey.
It's not for certain that all of their deployments will overlap. Daniel is scheduled to return to the U.S. around December, about the same time Samuel should be deployed, Joyce Stahlschmidt said.
Siblings or other family members serving together is becoming increasingly common, said Daniel Goure, a military analyst with the Lexington Institute in Arlington, Va.
But four brothers in different units serving in the same theater is highly unusual, Goure said, adding that several factors are making such scenarios more likely.
At the end of the Cold War, the Army had roughly 1.6 million soldiers in its active forces, Guard and Reserve, Goure said. Now the number is about half that, forcing the Army to lean heavily on families who have a long tradition of military service.
Meanwhile, the demands of the Iraq war have led to soldiers serving multiple tours and deployments being extended, all leading to a greater likelihood of family members serving at the same time, Goure said.
"This is a reflection of how strained the Army is ... how much of its focus is on Iraq," he said.
To understand the Army's allure for the Stahlschmidt brothers, you have to go back to 2000. The family was living in St. Charles. But Joyce and her then-husband, Dave, yearned for a quiet and simple life away from the city.
The couple bought a 33-acre farm near Holliday that had a pond the boys swam in during summers.
They raised a few animals: chickens, ducks, geese and goats, and Joyce planted a garden.
But nothing came easy for the family. After a while, the ducks and geese flew away, coyotes claimed the chickens, and the family struggled financially.
The brothers didn't take to country life, either, and missed everything the city had to offer.
"There just wasn't any work," said Dave Stahlschmidt.
So the four brothers, some of whom were looking to pay for college, found a way out of rural Missouri through their patriotic feelings.
"I think the deciding factor was it seemed like the right thing to do," Peter said.
Peter and Joshua joined over their father's objections, just after the U.S. invasion of Iraq in 2003.
Dave Stahlschmidt feared his sons could become hardened killers and saw conflicts between serving in combat and the Christian faith he instilled in them.
"I didn't like it," he said. "We debated. We fought about it. But they made their decision."
Peter said his mother worried about their enlistment but encouraged them. Both parents, who were recently divorced, said they don't oppose the war in Iraq but don't quite grasp the reasons for it.
Dave Stahlschmidt recalled a conversation with his son Samuel about his experiences in Iraq.
"He said, 'It's so hard over there. We don't know who our enemies are.'"
Peter said that if he and his brothers wind up serving in Iraq at once, they will try to see one another.
The first time Peter set foot in a plane, it was in the Army, he said. And by his fourth plane ride, he was jumping out with a parachute on his back.
Peter found his service in Afghanistan rewarding. He worked mostly on base but also provided security for soldiers who were delivering medical supplies and building one the first all-female schools in the country.
"We were rocketed a couple of times," he said, describing when he was in his barracks and heard a mortar whistling overhead.
But through it all, the family has found ways to comfort one another, and even keep their sense of humor.
On Sunday, as Joyce was leaving church, her cell phone rang. It was Daniel, calling from Iraq and impersonating a reporter.
She laughed.
During the past few months, he had been down over losing friends in combat, she said, and it was good to hear him making a joke again.
"It's been really rough," she said.
And, she knows, it's far from over.