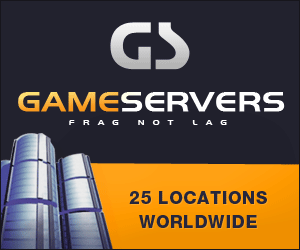 Los Angeles Times
April 14, 2007
Chris Adlesperger is posthumously given the second-highest award for bravery.

By Tony Perry, Times Staff Writer
CAMP PENDLETON — When he graduated from Marine Corps boot camp in San Diego, Christopher Adlesperger's family was there to show support. And after he was killed in combat in Iraq, the family gathered at the hometown airport in Albuquerque to await the arrival of his body.
On Friday, his extended family assembled again, this time at Camp Pendleton, where they accepted a Navy Cross awarded to him posthumously.
More than 140,000 Marines have served in Iraq, but only 14 had received the Navy Cross, second only to the Medal of Honor for bravery. Adlesperger, who was 20 and devoted to protecting his fellow Marines, was the 15th.
"It means a lot to the family that Chris gets this recognition," his mother, Annette Griego, said after a short and emotional ceremony. "He loved his family, he loved his friends and he especially loved the Corps."
The Navy Cross is in recognition of Adlesperger's bravery Nov. 10, 2004, during a mission to rout out insurgents hiding in Fallouja.
When his squad came under machine-gun fire from insurgents barricaded inside a house, Adlesperger quickly assumed leadership, protecting two wounded squad members, blocking an insurgent assault and killing 11 insurgents in a 30-minute firefight.
His face bloody with shrapnel wounds, he refused medical aid until other Marines were given care and the body of his close friend, Lance Cpl. Erick Hodges, was recovered. He was credited with saving the lives of innumerable Marines.
"Chris embodied honor, courage and commitment," said Maj. Gen. John Paxton, commanding general of the 1st Marine Division, his voice quavering with emotion.
For his actions that day, Adlesperger was promoted to lance corporal and assigned as a squad leader. He was killed in another house-clearing mission a month later.
"I still cry a lot. You never get over it," Griego said. "You never forget."
1st Lt. Michael Cragholm, who was one of Adlesperger's platoon leaders and is now assigned to the boot camp in San Diego, said he makes sure that recruits learn of Adlesperger's bravery. Adlesperger, he said, will have "a lasting impact on future Marines."
Hundreds of Marines from Adlesperger's unit, Kilo Company, 3rd Battalion, 5th Regiment, attended the ceremony.
Not in attendance was Robert Pennington, a close friend of Adlesperger who was also with the unit during the battle in Fallouja. When the battalion held a memorial service in early 2005 for those killed during the deployment, Pennington was the honor escort for Adlesperger's father.
Now Pennington is serving an eight-year sentence in the brig at Miramar Marine Corps Air Station in San Diego after pleading guilty to charges involving the April 2006 death of an unarmed Iraqi.
The Navy, which runs the brig, refused to allow an interview at the facility. But Pennington was permitted to provide written answers to written questions. In his answers, Pennington, who was stripped of his rank as lance corporal, said he wishes he could have attended the Navy Cross ceremony to "pay my respects to one of the finest warriors I have ever known."
Adlesperger, Pennington wrote, "had that unidentifiable characteristic that makes men follow you in combat."