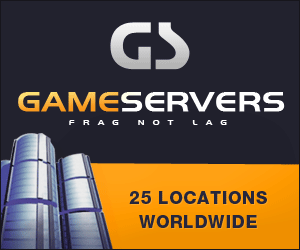 Los Angeles Times
March 4, 2008
The Army sergeant single-handedly took out three enemy machine-gun nests in the Korean War but paperwork snafus denied him the honor during his lifetime.
By Sarah D. Wire, Los Angeles Times Staff Writer
WASHINGTON óMore than a quarter-century after his death and 56 years after he single-handedly took out three enemy machine-gun nests in the Korean War, Army Master Sgt. Woodrow Wilson Keeble was awarded the Medal of Honor on Monday -- the first Sioux to receive the nation's top decoration for bravery in battle.
"On behalf of our grateful nation, I deeply regret that this tribute comes decades too late," President Bush said before presenting the medal to Keeble's stepson, Russell Hawkins, and great-nephew, Kurt Bluedog, during a ceremony at the White House. "He will never stand here to see the pride of his friends and loved ones, as I see in their eyes now."
Behind Bush on the stage in the East Room were two empty chairs -- acknowledging, in accordance with Sioux tradition, the passage of Keeble and his wife, Blossom, into the spiritual world.
"He was such a modest guy," Bluedog said last week in an interview, but "I think he would know that he deserved this."
A member of the Sisseton-Wahpeton Oyate Sioux, Keeble served in the North Dakota National Guard in World War II and Korea.
The action that led to Monday's ceremony occurred Oct. 20, 1951, when Keeble led three platoons against Chinese soldiers who controlled a steep, rocky and heavily fortified hill that protected an enemy supply line near the Kumsong River in North Korea. Three attempts to capture the hill the day before had resulted in extensive American casualties, including all of his unit's officers.
"So around 1 a.m., Woody stocked up with ammunition and said he would try to engage one bunker at a time," Bluedog said.
Armed only with hand grenades and a Browning automatic rifle, Keeble climbed the ridge and eliminated three machine-gun nests, one after another, while the bulk of the enemy fire was directed at him.
"As Woody first started off," Bush said during the ceremony, "someone saw him and remarked, 'Either he's the best soldier I have ever met, or he's crazy.' "
By the time Keeble was through, the president continued, "all 16 enemy soldiers were dead, the hill was taken and the Allies won the day."
Keeble was injured at least five times by fragments and concussion grenades, according to military reports, but he refused to be taken for medical treatment until his men occupied the enemy position. Eighty-three grenade fragments were removed from his body.
His bravery prompted his men to recommend him for the Medal of Honor -- but as Bush noted, "his nominating paperwork was lost, and then it was resubmitted, and then it was lost again."
Keeble did receive the Distinguished Service Cross, the Army's second-highest decoration for bravery, but those who knew of his courage that day "felt he was cheated," Bush said.
In 1972, Keeble's family began its efforts to have Keeble awarded the Medal of Honor, but was thwarted by a military requirement that paperwork be submitted within three years of the heroic action. In 2002 -- two decades after Keeble's death -- a more concerted effort began, with members of his tribe collecting eyewitness accounts, military records and letters from members of Congress.
The recommendation was approved by then-Army Secretary Francis J. Harvey in 2006. In December, Bush signed a waiver allowing Keeble to be posthumously awarded the Medal of Honor.
At the White House, men who fought with Keeble and had witnessed his actions filled the East Room, along with relatives and members of his tribe, including several in traditional dress.
Bluedog said after the ceremony that 60 to 80 people had traveled from North Dakota for the presentation.
"The first Sioux to ever receive the Medal of Honor died without knowing it was his," Bush said. "A terrible injustice was done to a good man, to his family and to history. And today we're going to try to set things right."