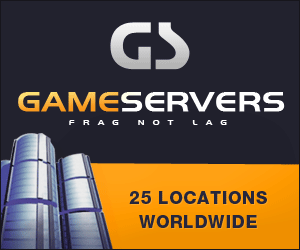 Washington Post
October 4, 2007
Pg. B1
By Dan Morse, Washington Post Staff Writer
Four Maryland families whose relatives were killed in the Sept. 11, 2001, terrorist attack on the Pentagon have settled claims against American Airlines and other companies involved in ticketing and screening passengers at Dulles International Airport.
Family members, who declined to participate in the September 11th Victim Compensation Fund, said they opted for litigation to learn more about what went wrong that day.
"I really didn't go into it for the money," said Irene Golinski of Columbia, whose husband, Ronald, died at the Pentagon when terrorists flew an airliner into the building. "I went into it for the answers."
The settlements, announced at a news conference yesterday, bring to an end all litigation linked to victims who worked at the Pentagon or the World Trade Center, said Keith Franz, lead attorney for the Maryland families. Lawsuits linked to 13 victims aboard the four airplanes that crashed that day are pending, he said.
Franz and family members said they could provide few details about what they learned or how much they received in the settlement. They agreed to keep the financial arrangements confidential, and a broad gag order forbids them from sharing information gleaned in the case.
They declined to say whether they will receive more than they would have had they participated in the compensation fund set up by the federal government within weeks of the attacks. The vast majority of family members connected to the tragedy elected to receive money from the fund.
"More than anything, our clients wanted answers as to how 9/11 was allowed to happen," Franz said. They wanted "the airlines and security companies responsible for protecting the public to step up and share responsibility."
He said that evidence they saw in the case proved "airlines and security contractors were responsible for profound failures in security that could have prevented the attacks." Franz said the companies didn't have to admit to wrongdoing as part of the settlement and have corrected many of the problems identified.
The settlement agreement is pending approval by U.S. District Judge Alvin K. Hellerstein of the Southern District of New York.
Tim Wagner, spokesman for American Airlines, confirmed that the company had settled the case but declined to discuss specifics.
In a written statement, he added: "Sept. 11, 2001, was a national tragedy and we empathize with all families who lost loved ones that day. The federal government established what we believe to be a fair and equitable system, the Victim's Compensation Fund. . . . This system worked because 98 percent of the cases have been settled privately or through the VCF."
Desmond T. Barry, a New York attorney for American Airlines in the case, did not return a call for comment.
When the four Maryland families filed their lawsuit, they named several corporate targets. Among them: American Airlines, whose plane crashed in the Pentagon; more than two dozen other airlines that flew out of Dulles regularly; aircraft manufacturer Boeing Co.; and security screening equipment makers.
Franz said the litigation involved more than 25,000 pages of transcripts from depositions and tens of thousands of documents.
For Christine "Kris" Fisher of Potomac, whose husband, Gerald, was killed at the Pentagon, the settlement was part of what has become a constant struggle to understand what happened six years ago.
The day had started off well. Fisher arrived at work to find a bouquet of roses from Gerald for her birthday. When she learned that the Pentagon had been hit, she tried to reach him at his office in McLean, where he was a consultant at Booz Allen Hamilton. She learned he'd gone to the Pentagon for a meeting. She never heard from him that day -- unusual, she said, because he generally called several times a day. At 8 p.m., she got word that Gerald had died.
Fisher said she filed the lawsuit, in part, because she hoped to get more money than she would have received from the Victim Compensation Fund.
"It was a financial decision, but it was also an emotional and accountability decision," she said.
Asked to rank, from zero to 10, how much she has learned about the private companies' actions that day, Fisher said "seven to eight." She said she hopes to move closer to a nine as remaining litigation works its way through the system.
Fisher also has tried to learn things beyond the litigation. Last month, during a Sept. 11 anniversary event at the Pentagon, she found herself inside the building and was allowed into an area where, or very near where, her husband had died. She looked out a window for five minutes and, because of a memorial under construction, could visualize the plane's incoming path.
"It was an eerie comfort," she said.