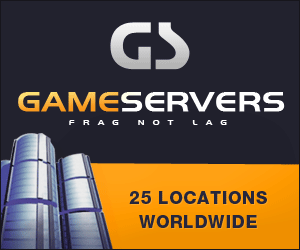 Washington Times
February 12, 2007
Pg. 1
New commander in Middle East targets those 'standing around'

By Richard Halloran, Washington Times
HONOLULU -- The new commander of U.S. military forces in the Middle East, Adm. William Fallon, says he will set a high priority on enlisting the help of friendly Arab and Asian nations in the wars in Iraq and Afghanistan, and against the al Qaeda terrorist network led by Osama bin Laden.
"There are a lot of people out there just standing around not doing anything to help us," Adm. Fallon said late Saturday in his first newspaper interview since he was named last month to succeed Army Gen. John Abizaid as commander of the world's most sensitive region. "We need to turn that around. The neighboring nations there have to play a role."
The admiral, who will have authority over all U.S. forces in the region, including those led by the new commander of U.S. ground forces in Iraq, Gen. David Petraeus, did not name specific Arab nations to which he would look for support.
But Egypt -- a leader in the Arab world that gets $2.5 billion a year in military assistance from the United States -- and Saudi Arabia, which has long been a target for al Qaeda terrorists, seemed likely candidates.
Adm. Fallon spoke by telephone from his airplane as he returned to his Pacific Command headquarters here from Washington, where he was unanimously confirmed to his new post in a Senate vote on Thursday.
Drawing on his experience over the past two years as head of the Pacific Command, Adm. Fallon said he would also seek support from Indonesia, the world's most populous Muslim nation, and Malaysia, in which Islam is the dominant religion. He visited both countries a year ago to meet their senior political and military leaders.
Adm. Fallon also said he might look for help from India, which has a large Muslim minority. Adm. Fallon noted that the United States had been helped in Iraq and Afghanistan by Japan, Australia, South Korea and New Zealand. "I'm interested in seeing how we can leverage this into more support," he said.
The admiral has spent much of his watch at Pacific Command on political military matters, traveling to about 25 nations to talk with everyone from the heads of government to horse breeders on the Mongolian steppes and sailors in the remote Indonesian port of Manado.
In his new assignment, Adm. Fallon said, "I expect to be doing the same thing and even more because of the urgency of the situation. I expect to be meeting a lot of leaders who could be playing a role in the Middle East."
As Pacific commander, Adm. Fallon nurtured a gradual expansion of military exchanges with China that were intended to assure the Chinese that the United States is not planning to attack them while warning them not to underestimate U.S. military power.
He is the first naval officer to head Central Command, which has its headquarters at MacDill Air Force Base in Tampa, Fla., taking up the post while the command is engaged in major ground combat operations in Iraq and Afghanistan.
Adm. Fallon replaces Gen. Abizaid, who in turn took over from Gen. Tommy Franks in July 2003, both career Army officers. The admiral indicated in the interview that he would leave most of the ground warfare task in Iraq to Gen. Petraeus.
Adm. Fallon said Gen. Petraeus, with whom he has not served before, "has a great reputation as a skilled combat commander."
"I'm going to do whatever I can to support him," Adm. Fallon said. "I'll be working the region where there's plenty of work to do."
Outside of the ground war, he pointed to similarities in some of the issues facing the Pacific and Central commands. Iran threatens to acquire nuclear weapons much as North Korea has already done. Vital shipping, especially of crude oil, passes through the Straits of Hormuz at the mouth of the Persian Gulf, just as it passes through the Straits of Malacca and the South China Sea in Southeast Asia.
Piracy off the coast of Somalia resembles that near Indonesia, although Indonesian, Singaporean and Malaysian anti-piracy operations have reduced that threat in the South China Sea. Insurgencies in Iraq and Afghanistan have their counterparts in the Philippines and southern Thailand.
Adm. Fallon said some of the lessons learned in the Pacific Command would be pertinent to his duties in the Central Command.
"These nations have a slew of problems," he said. "There are not so many nations as in Pacific Command but they have more problems and problems that are more difficult to deal with."
He pointed to Lebanon, which was in what he called "complete chaos" only a short time ago. He also mentioned massive unrest and death in Sudan, the lack of security in the Horn of Africa, failed or dysfunctional states and unnamed nations "that have lost confidence in us."
To prepare for his new command, Adm. Fallon has been, to use a favorite phase, "sponging up information." He said he was "deep into immersion" with an extensive reading list, mostly historical texts, to acquire a background on the Middle East, where he has limited experience.
The admiral said that in recent weeks he has spoken with everyone from President Bush on down, including current and former leaders of the State Department, the Agency for International Development and the Defense Department. He has met as many ambassadors and military attaches as possible from the embassies of Middle East nations in Washington, plus retired American diplomats who have served in the region.
He has been deluged with briefing papers, scholarly essays and news articles. Adm. Fallon, who has a reputation as a quick study, said, "I have been trying to get as many different opinions as I can so that nothing falls out of sight." He has particularly studied counterinsurgency, which is the main thrust of the new U.S. strategy in Iraq.
"With all these papers flying around," Adm. Fallon said, "it's been like a blizzard driving in from Lake Ontario."