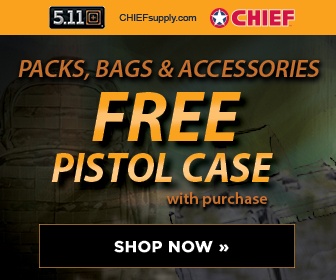 ArmyTimes.com
March 4, 2008 By Rick Maze, Staff writer
The stress on the force from extended deployments could get worse before it gets better, top combatant commanders warned Congress on Tuesday.
No decision has been made on whether the U.S. military will go ahead with plans to cut troop levels in Iraq in July at what was supposed to be the end of the so-called "surge" of combat forces designed to give the Iraqi government time to stabilize, and more troops could be needed in Afghanistan, said Adms. William Fallon, chief of U.S. Central Command, and Eric Olson, chief of U.S. Special Operations Command.
At a Senate Armed Services Committee hearing, Fallon said there should be "little doubt of our desire to bring force levels down" and cited "encouraging trends." But he said ground commanders also want to be cautious about withdrawing troops "because it is critical to not lose the ground that was so hard-fought this year."
Fallon said his command is assessing its needs before making a recommendation about whether to draw down force levels in July. "Nothing is written in stone," he said.
The security situation in Iraq has improved, Fallon said, but "progress in governance lags behind security."
Army Gen. David Petraeus, the top U.S. commander in Iraq, is preparing options for the pace and scope of additional reductions in U.S. troop levels, Fallon said.
Petraeus "has yet to come back to me with his recommendations," Fallon said.
Sen. Carl Levin, D-Mich., committee chairman, said he does not expect a troop reduction in Iraq.
"There is a strong possibility that force levels in Iraq will remain at the pre-surge level of approximately 130,000 and that troop levels in Iraq will be about the same when President Bush leaves office as they were in December 2006, before the surge," Levin said.
Levin also expressed concern that more U.S. troops may be needed in Afghanistan because of fears that the increasing violence and the rise in opium producing are undermining the fragile central government there. He noted that a recent report by the Atlantic Council concludes that Afghanistan "remains a failing state" and "could become a failed state."
Fallon said that despite increased violence, mostly suicide attacks, the ability of the Taliban and other insurgents to carry out coordinated attacks has been "degraded."
Lawmakers, however, remain concerned. Sen. John Warner, R-Va., said the poppy trade is a big issue because the profits are funding Taliban operations.
Olson said special operations forces do not expect to stand down if the Iraq and Afghanistan operations wind down.
Operating tempo "will remain high even when conventional forces downsize in Iraq and Afghanistan," he said, adding that his command "anticipates no relief from our deployed commitments even when U.S. force levels in Iraq and Afghanistan are reduced."