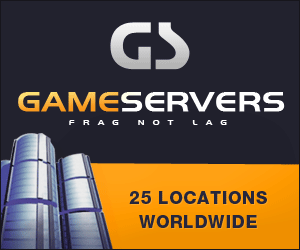 Media: The Associated Press
Byline: By HAMZA HENDAWI
Date: 13 October 2006
BAGHDAD, Iraq_Until recently, Grand Ayatollah Ali al-Sistani wielded so much
influence he seemed to single handedly chart the post-Saddam Hussein
political future in Iraq. Now, the country's top Shiite cleric appears
powerless to stop Iraq's descent into civil war.
With Sunni-Shiite violence raging out of control, with dozens killed daily,
despite repeated clampdowns by U.S. and Iraqi forces, al-Sistani's inability
to stop or at least reduce the scope of the conflict has revealed a major
power shift in the Shiite establishment.
Al-Sistani's diminishing influence, however, has also been attributed to a
change in priorities for the religious Shiite parties that returned home
after the U.S. invasion in 2003 after decades in exile and felt the need to
be seen to be closely associated with al-Sistani to gain some legitimacy.
"Their political interests now outweigh religious interests," said Mustapha
al-Ani, a Dubai-based Iraqi analyst. "To some extent, the need for
al-Sistani's endorsement is no longer a prerequisite to gain power. Those
with street credibility and a militia now have the power."
The new order has stripped the Shiite clergy, with the Iranian-born
al-Sistani at its head, of much of its influence and gave a lead role to
followers of anti-U.S. cleric Muqtada al-Sadr, who does not recognize
al-Sistani's religious authority.
It is a power shift that does not bode well for Iraq's Shiite-dominated
government or the U.S. government as they struggle to contain an enduring
Sunni insurgency and a wave of sectarian killings that has raged unabated
for close to a year.
Al-Sadr's supporters are widely suspected to be responsible for much of the
violence against Sunni Arabs. They staged two revolts against U.S. forces in
2004 and have in recent weeks clashed with U.S. and Iraqi troops in Baghdad
and southern Iraq.
One of the world's top Shiite clerics, al-Sistani has responded to his
failure to stop the bloodshed with a mixture of religious resignation and a
deep sense of disappointment that he could not fulfill a key part of what he
sees as his divine duty, according to an official who is in regular contact
with al-Sistani in the holy city of Najaf.
"He keeps praying for peace," said the official, who spoke on condition of
anonymity because he is not authorized to speak to the media. "He feels the
pain every day, but he has no magic wand. He tells visitors every day that
what's happening does not please God or his prophet and has nothing to do
with Islamic teachings."
Al-Sistani has since Saddam's 2003 overthrow used the strong support he
enjoys among Iraqi Shiites to defeat U.S. political blueprints for the
country, forcing Washington to grant him his wish for elections at the
earliest possible date after a wave of mass protests he called on his
supporters to stage.
He has steadfastly refused to meet with U.S. officials, although he has
counseled supporters not to take up arms against the Americans to avoid
bloodshed. In 2004, he personally intervened to broker a truce that ended
weeks of fighting between militiamen loyal to al-Sadr and the U.S. military
in Najaf, south of Baghdad.
A general election was held in January 2005, producing a parliament that
drafted a new constitution adopted in a referendum last October. A second
election, this time for a full, four-year term house, was held last
December.
Al-Sistani was credited for the success of all three votes, but the dismal
performance of the two governments produced by last year's elections chipped
away at his prestige since his support for their coalition _ the United
Iraqi Alliance _ secured them electoral success.
It also drove many Shiites away from the ranks of the moderates and into the
camps of such radicals like al-Sadr, whose militia _ al-Mahdi Army _
controls Baghdad's teeming Shiite district of Sadr City as well as a string
of Shiite towns across central and southern Iraq.
"After the elections and the referendum, people as well as the marjayiah
(top Shiite clergy) expected life to be rosy," said the official who is in
contact with al-Sistani. "But all we got was trouble."
In statements this year, al-Sistani emotionally appealed for peace between
the Shiites and the once-dominant Sunni minority and took the unusual step
of publicly upbraiding Prime Minister Nouri al-Maliki's government for its
failure to tackle security issues.
Vali Nasr, who lectures on Islamic affairs at the U.S. Naval Postgraduate
School in Monterey, Calif., believes al-Sistani's involvement in politics,
though tacit, has hurt his standing and may actually do well to distance
himself.
"In some ways, his authority has gone down and he lost control of the
political process," he said. "To keep the legitimacy of the Shiite clergy,
he must withdraw from the political arena."
Shiite lawmaker Bassem Shareef sees al-Sistani's criticism of the government
over security and issues like services and corruption may in reality be an
attempt by the reclusive critic to distance himself from the politicians he
supported but whom he now finds to be incompetent.