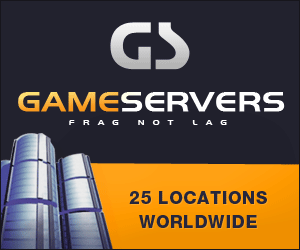 Time
December 4, 2006
Exclusive: A warlord tied to some of Baghdad's worst atrocities talks to TIME about the roots of Iraq's hate

By Aparisim Ghosh
BAGHDAD -- It was one of the most audacious operations, although not a single shot was fired. On the morning of Nov. 14, dozens of men wearing police commando uniforms pulled up in a fleet of pickup trucks at a building belonging to Iraq's Ministry of Higher Education. They fanned out across the four floors and herded everybody--staff and visitors--into a single room. All of them were ordered to hand over their cell phones. Then the women were taken into another room and locked in. About 150 men were marched outside, bundled into the pickup trucks and driven away. The whole operation took just 15 minutes.
When word of the kidnappings reached the control room of the Ministry of the Interior, an officer on duty there suspected immediately that the perps were acting on the orders of a fearsome Shi'ite militia warlord whose deeds the officer had been tracking for three years. "A ministry of mainly Sunni staff, 150 people taken captive--it can only be one thing," he says. "It had to be the work of Abu Deraa."
Few Americans have ever heard of him, and most Iraqis don't know what he looks like. But such is the reputation of Abu Deraa, 48, that all of Baghdad's biggest, most brazen attacks against Sunni targets are almost automatically assumed to be his handiwork. Iraqi and U.S. officials say Abu Deraa is the mastermind behind the killing of thousands of Sunnis this year. Loosely affiliated with the Mahdi Army of the radical cleric Muqtada al-Sadr, Abu Deraa's death squad is suspected of involvement in some of the most daring kidnappings in the capital--including the Oct. 23 snatch of the U.S. soldier Ahmed Qusai al-Taie and the Nov. 14 raid on the Ministry of Higher Education. (Although more than half of the 150 abductees were released, many remain unaccounted for.) Abu Deraa has a personal fondness for gruesome torture. One of his signature techniques is running a drill into the skull of his live victim. His appetite for mayhem is so vast that Iraqis call him the "Shi'ite Zarqawi"; and like the al-Qaeda-in-Iraq leader, who was killed by a U.S. air strike last June, Abu Deraa has largely operated in the shadows, avoiding public appearances and almost never giving interviews.
But now he has. Abu Deraa agreed last week to provide written responses to TIME's questions, which were passed to him by intermediaries. He says he is "honored" by comparisons to al-Zarqawi and claimed, implausibly, to have no ill will toward ordinary Sunnis. He says his fight is against "occupiers, their supporters and takfiris"--a reference to Sunni insurgents linked to al-Qaeda. He denied that he had kidnapped al-Taie, the missing U.S. soldier, but added, "I would be very proud if it was me who kidnapped that soldier, and I am very proud of any kind of accusation against me, especially related to [acts against] the occupiers and those who serve the occupation." He said he was motivated by a "sense of holy duty toward my faith [to fight] against any hostile enemy of my faith."
Abu Deraa was born Ismail al-Zarjawi to a poor family in Sadr City. After a career in petty crime during the Saddam Hussein years, he became one of the first recruits of al-Sadr's Mahdi Army after the dictator's fall. "When the Americans entered the country and kicked Saddam out, we were very happy," Abu Deraa says. "But then we discovered their bad intentions against Iraq, so we started attacking the occupation forces." In the spring of 2004 he participated in the Shi'ite uprising against U.S. forces in Sadr City. That was also when he earned his nom de guerre Abu Deraa, or "Father of the Shield," a reference to his penchant for attacking U.S. armored vehicles.
He saw more action that summer in Najaf and that fall in Fallujah, when a small detachment of Shi'ites fought alongside Sunni insurgents against U.S. forces. Back then, he says, "it was a real resistance, and there was no sectarian affiliation." Abu Deraa spent the next year consolidating his position as a Mahdi Army leader, first among equals of three commanders in Sadr City. Iraqi officials say this was when he turned to kidnapping for cash, which he used to buy weapons and lure recruits.
It is the atrocities he is suspected of perpetrating against Sunnis that have earned him notoriety and helped plunge Iraq into civil war. Sunni leaders and some government officials blame him for the June 21 murder of one of Saddam's lawyers, the July 9 daylight slaughter of up to 50 Sunnis and the July 15 kidnapping of 30 officials from the Iraqi Olympic Committee. Unlike al-Zarqawi, Abu Deraa issued no statements and released no videos, except for a semicomic webcast, available on YouTube, that shows him offering a Pepsi to a camel. Still, his renown has spread beyond Iraq. On Internet bulletin boards he is hailed as a Shi'ite hero. A typical message reads, "Abu Deraa is a hero to all oppressed people on earth, fighting international tyranny of U.S. forces and fighting domestic tyranny."
The ruthlessness of Abu Deraa--and perhaps his growing fame on the Shi'ite street--has caused even al-Sadr to distance himself from his former protégé. Last month al-Sadr put Abu Deraa on a list of people no longer part of the Mahdi Army. U.S. officials began to describe Abu Deraa as a "rogue militia leader" and a "free agent" no longer in al-Sadr's control. But some of al-Sadr's associates continue to praise Abu Deraa. Falah Shansal, a member of parliament from the al-Sadr bloc, told TIME last week that Abu Deraa was still "a fighter in the Mahdi Army."
As long as Abu Deraa enjoys al-Sadr's tacit protection, he won't be easy to run down. U.S. forces believed they had him surrounded in Sadr City last month, but the militia leader narrowly escaped. A U.S. air strike is believed to have killed several of his closest fighters and severed an arm of one of his sons. "This is an honor for him, me and the family," Abu Deraa told TIME. The victims of Abu Deraa's brutality can only hope there are more such honors in store.