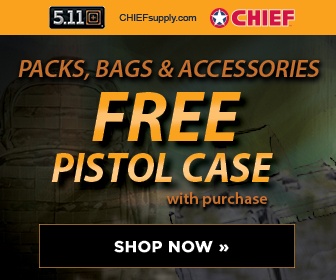 Boston Globe
December 3, 2006
Pg. 1
Neighbor states fear instability
By Thanassis Cambanis, Globe Staff
AMMAN, Jordan -- As Iraq's bloodshed worsens, the tide of refugees fleeing the country is straining the region's resources and inflaming fears that Iraq's sectarian conflict might spread to neighboring countries.
A new United Nations report says Iraq is "hemorrhaging" refugees in staggering numbers. Anywhere from 2,000 to 3,000 people are fleeing the country every day.
After 3 1/2 years of nearly constant warfare, at least 1.5 million Iraqi refugees have moved to neighboring countries, reshaping the already complex demographic mosaics of Jordan, Syria, and Lebanon. The influx has prompted government crackdowns and anger from local populations who feel refugees are grabbing scarce jobs and resources.
Another 1.5 million people are displaced inside Iraq, many of them clamoring to leave but lacking the resources. Humanitarian agencies fear this group will drive a continued exodus that could quickly double the already massive refugee population in the region.
The mass migration out of the country is transforming the region's culture, a diaspora rivaled in size only by the 3 million Palestinian refugees, including descendants of those who fled conflicts with Israel since 1948. With no end in sight to the fighting in Iraq, governments in Syria and Jordan worry that Iraqis are becoming the new Palestinians -- a permanent refugee population that will import its sectarian and religious squabbles into the host countries.
But what makes this spiraling refugee crisis different, and uniquely unsettling to Iraq's neighbors, is that a great proportion of those with the resources to flee are rich and well-educated -- and thus able to command more influence than migrants with no resources.
Iraq's refugee crisis has had the most pronounced effect on Jordan, a US-allied kingdom with a population of only 4 million, as many as half of whom are Palestinian refugees.
An estimated 700,000 Iraqis are living in Jordan in a semi-legal limbo. The richest and most powerful Iraqis have long had offices and second homes in Amman, from where they can conduct business and politics with far more safety than in Baghdad.
Until recently, when Jordan began turning away Iraqis at the border, the poorest also poured into Amman -- the most convenient major city, with relatively convenient access to Iraq.
In the first two years of the war, Jordan admitted the refugees with few restrictions. But when Iraqi suicide bombers struck three Amman hotels a year ago, the kingdom reversed course, limiting the number of residency permits, turning away men between the ages of 18 and 35, and rounding up and deporting Iraqis.
Mustafa Ahmed, 29, an unemployed blacksmith, roams Amman's poor downtown, a warren of cheap clothing stores, flophouses, and street corners where day laborers seek jobs.
Ahmed said he's terrified that he'll be deported like his cousin, who was put on a bus from Amman to Baghdad two months ago when police caught him in a roundup. Halfway home, Sunni insurgents in Anbar Province pulled the cousin from the bus; when they saw his Shi'ite name on his identity card, Ahmed said, they executed him.
"If I go back, I will be killed on the road," Ahmed said, drawing a finger across his throat. Dressed in ratty workman's clothes, soiled jeans, and a dirty jacket, he spends his time drinking tea at a restaurant in downtown Amman frequented by other poor Iraqi refugees.
Syria is schooling the children of the 600,000 Iraqi refugees who live there. But Jordan has barred its already inadequate school system to Iraqis; only those Iraqis rich enough to afford private school can educate their children in Jordan.
Kristele Younes, a researcher who tracks displaced Iraqis in Lebanon, Syria, and Jordan for the nonprofit advocacy group Refugees International, said Syria has been the most welcoming country for Iraqis, but like other Arab countries was running out of resources.
"Very slowly but surely, Iraqis are starting to be treated like Palestinians," Younes said in a telephone interview from Washington, where her group is based. "There is a complete lack of political will in the region to admit that these people are not going home any time soon."
Another group, Human Rights Watch, issued a scathing report last week, calling on Jordan to treat displaced Iraqis as refugees, allowing them to stay until the conflict in Iraq subsided and granting them basic rights, including public education for children.
Jordan and Syria are wary of Iraqis spreading that country's sectarian strife. Most countries face their own version of Shi'ite-Sunni rivalry and work hard to keep it from becoming violent.
UN agencies and human rights groups said they have gathered anecdotal evidence, based on interviews with refugees, that Jordan is seeking to buttress its own Sunni Arab population by allowing Iraqi Sunnis across its borders but denying haven to Shi'ites.
The organizations have no hard data on the demographics of the refugees, and none of the host governments will release any information about the refugee populations inside their borders.
Syria, meanwhile, is ruled by a small minority of Alawites, a small breakaway Shi'ite sect. The same observers believe that Syria has allowed Shi'ites and Christians who will support the regime to settle, but made it hard for Sunni Arabs. An outer ring of predominantly Shi'ite suburbs around the Syrian capital, Damascus, has exploded in population over the last three years, absorbing most of the Iraqi refugees.
Bill Frelick, refugee policy director at Human Rights Watch, who researched and wrote the report on Jordan's treatment of Iraqi refugees, said Jordanians had recently started to block entry by young men and poor Iraqis.
"The people they're admitting are better off," he said.
Most refugees haven't officially registered with the UN High Commissioner for Refugees, which normally handles refugee crises, because the agency has no resources to handle the influx and has stopped processing claims for refugee status. Aid groups have called on international donors -- in particular the United States and Britain, which led the invasion of Iraq -- to help host countries cover the costs of refugees.
But according to the UN estimates, Iraq is the second-greatest producer of refugees in the world, after Afghanistan. The actual number of refugees could easily top 2 million, UN officials said. About 10 percent of Iraq's prewar population of 26 million has fled the country over the last three years.
"Iraq is hemorrhaging. The humanitarian crisis which the international community had feared in 2003 is now unfolding," the UN High Commissioner for Refugees said in its November update. And because of insufficient resources in countries like Jordan and Syria, "tolerance is growing thin," the report added.
In Jordan, a population already suffering from high unemployment has begun to turn against the wealthy Iraqis who have snapped up apartments, created jobs -- usually for other Iraqis -- and created an investment boom that only benefits the very rich.
"They have driven up the prices of everything. They have brought nothing good here," said Nawruz Abida, who delivers tea and water pipes to downtown Amman shops. His family's rent has doubled since the influx of Iraqi refugees, Abida said.