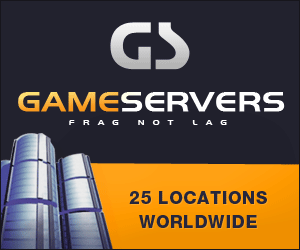 Wall Street Journal
November 24, 2006
Pg. 10
Power Broker Jumblatt Blames Syria for Violence, Urges Establishment of Hariri Tribunal

By Andrew Higgins
MOUKHTARA, Lebanon -- A former warlord whose fighters got arms from the Soviet Union and once took potshots at Donald Rumsfeld in Beirut, Walid Jumblatt now is a Lebanese power broker and firm friend of Washington. He also is worried for his life.
"They were better times during the Cold War," says Mr. Jumblatt, a member of Parliament and close ally of the anti-Syrian Lebanese minister who was assassinated in Beirut Tuesday and buried yesterday. "The rules of the game were a lot clearer back then."
In the wake of the assassination and mass street protests, Mr. Jumblatt says more violence is likely. Along with many other pro-American politicians here, he blames Syria -- with which he used to be allied -- for the murder of Industry Minister Pierre Gemayel, a Maronite Christian gunned down in his car.
"We have to expect more murders and assassinations," he says, arguing the Syrian regime is stirring up violence to derail a United Nations investigation into the February 2005 killing of Lebanon's former prime minister, Rafik Hariri. "There is no mercy with them," he says.
Mr. Jumblatt spends most of his time in a heavily guarded stone villa atop a mountain. But yesterday he ventured to central Beirut to join equally anxious allies at Saint-Georges Cathedral for Mr. Gemayel's funeral. Snipers were on nearby rooftops; a helicopter circled overhead. Mr. Jumblatt and other guests each arrived with platoons of bodyguards.
After the funeral, Mr. Jumblatt and other anti-Syrian politicians addressed a huge crowd from behind bulletproof panels. Their speeches in Martyrs' Square turned a day of mourning into an anti-Syrian political rally.
Speaking earlier at his villa, Mr. Jumblatt said the assassination of Mr. Gemayel vindicates a message he took to Washington on a visit last month: Only pressure, not dialogue, can force Syria to moderate its behavior. The key, Mr. Jumblatt says he told Vice President Dick Cheney, Secretary of State Condoleezza Rice and Mr. Rumsfeld, the departing defense secretary, is the rapid establishment of a U.N. tribunal to judge Syrian officials and others implicated in Mr. Hariri's murder.
"The main issue is the tribunal," he says. "There is no other issue....This is why the Syrians are counterattacking in Lebanon. They want to topple the government because they know that somewhere they are responsible for the murder or murders."
Mr. Jumblatt says the U.S. has been right to try to promote democracy in the Middle East but wrong to snub the consequences -- the rising clout of Islamist groups such as the Palestinian organization Hamas, which Washington denounces as a terrorist outfit. Without a Palestinian state alongside Israel, he says, the region will be doomed to an "an endless crusade" pitting Muslims against Israel and its supporters.
Democracy, he says, "is a risk worth taking...but the Arab world is becoming more and more radicalized because of Palestine."
Mr. Jumblatt, whose father and grandfather were assassinated, belongs to a clutch of veteran Lebanese politicians who have alternately fought and befriended each other for years and still command great influence, thanks to the loyalty of their various communities. The 57-year-old politician represents the Druze religious sect, an offshoot of Islam, whose members account for less than 10% of Lebanon's population.
These days, there are two basic, though highly unstable, camps in Lebanon: forces that back and are backed by Washington, and those, such as the Shiite Islamist movement Hezbollah, siding with Syria and Iran. The choosing of sides has led to some odd alliances.
Gen. Michel Aoun, a Christian former army chief who fled Lebanon in 1990 after armed clashes with Syrian troops and returned to Beirut last year, now stands with Hezbollah and other pro-Syrian groups. Mr. Jumblatt, who used to attend military parades in Moscow and was close to pro-Soviet Syria, has joined Syria's foes and blames Russian diplomats at the U.N. for initially stalling the Hariri tribunal.
"I don't hide my past," Mr. Jumblatt said in an interview in his ancestral mountain compound southeast of Beirut. "Yes, I've changed. I was pro-Syrian. OK. But I said, 'Enough is enough.' " Lebanon's politics, he says, "are a long, complicated story."
Mr. Jumblatt says he reminisced about the "good old times" with Mr. Rumsfeld when they met late last month at the Pentagon. When Mr. Rumsfeld visited Beirut in the early 1980s as an envoy for President Reagan, Mr. Jumblatt's forces shelled the airport. He was fighting at the time with a Christian militia run by Amin Gemayel, father of the cabinet minister murdered this week.
Mr. Rumsfeld, says Mr. Jumblatt, recalled the incident: "He told me: 'You were firing at me'...I told him: 'I'm sorry. At that time I was a warlord. Now I'm a democrat.' " Mr. Jumblatt says there was nothing personal, noting, "Our artillery was not very accurate." The Pentagon confirmed the meeting but declined to say what was discussed.
The former warlord says he now shares Washington's view that Iraq and the rest of the Middle East needed shaking up with a dose of democracy. "There was no way but for the Middle East to change," he says. But he faults Washington for ignoring the rise of Islamist groups as the only popular alternative to the region's dictatorial rulers. The U.S., he says, has to accept this and start dealing with Hamas and other groups inspired by Egypt's Muslim Brotherhood, which the U.S. calls terrorists.