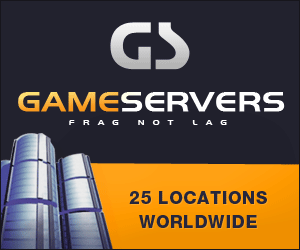 Arizona Daily Star (Tucson)
May 3, 2008 By Wire Reports
MADAIN, Iraq — Just a few months ago, two to three people a day were dying in the Madain district, once a stronghold of al-Qaida in Iraq.
Ammer Abdulrazaq Hamod never left the area, in the southeastern part of Baghdad province, but he was concerned about safety — especially for his three children. But now Madain residents are coming out of their homes. Children ride their bikes, and residents mingle downtown.
"My children, they live a normal life," Hamod said. "They are in the street, playing soccer games, going here and there."
Residents credit the recent security gains to when U.S.-backed Iraqi forces entered the district in December and to the formation of an "awakening council," a U.S.-allied Sunni armed group that's charged with fighting al-Qaida in Iraq. Now all the area needs is better services, residents say: cleaner water, regular electricity, better-equipped hospitals and schools. And the recent signs of safety are meant to persuade the central government to provide just that.
"After only one month, terrorist attacks stopped," said Hamod, a member of the council, which is mixed with Sunni and Shiite Muslims, rare among the awakening councils.
Iraqi politician Ahmad Chalabi, the head of the government's services committee, visited the area Thursday as part of a publicity tour to bring better services into Baghdad's neighborhoods. He led a similar tour in eastern Baghdad's Sadr City.
"The task is monumental, but we have money. We have the support of the U.S. to make it work," Chalabi said.
Other Iraqi officials agreed with Chalabi but were critical of his approach.
Mithal al-Alusi, a secular Sunni lawmaker, said people need hope and jobs to survive.
"We don't need a politician like Ahmad Chalabi telling us this," Alusi said. "We need the government acting on this issue."
Safety in Madain has been shaky for the past few years. A bus targeting awakening council members exploded and killed three people in February. Suicide bombers also have killed people, and insurgents bombed a building, killing several civilians. Several bodies have been found in the area.
But on Thursday the streets of Madain were full of energy. Vendors lined the streets selling food, clothes and toys. A barbershop was open for business, and men waited for haircuts. Women and girls were wandering the streets. Children were playing together — apart from adults — all over downtown. And filling the streets were men, and even young boys, carrying AK-47 rifles.
Despite the progress, the past danger has had lasting effects.
Residents complained that of the 25 schools in the area, 10 have been destroyed. The hospital has 17 doctors, but most live outside Madain and don't enter the area because of security concerns. There are no beds in the hospital, little equipment and most of the clinics are closed, they said. Electricity — a problem in all areas of Iraq — is available only from about 8 p.m. until the morning. Many residents were displaced or moved out of the area entirely.
Differing view from clerics
Shiite clerics offered sharply different visions Friday in the showdown between government forces and Shiite militias — one predicting that armed groups will be crushed in Baghdad and another calling for the prime minister to be prosecuted for crimes against his people.
The contrasting views — given during weekly sermons — showed the complexities and risks in the five-week-old crackdown on Shiite militia factions. The clashes have brought deep rifts among Iraq's Shiite majority and have pulled U.S. troops into difficult urban combat in the main militia stronghold in Baghdad.
But Prime Minister Nouri al-Maliki, a Shiite, shows no indication of easing the pressure on groups including the powerful Mahdi Army led by anti-American cleric Muqtada al-Sadr.