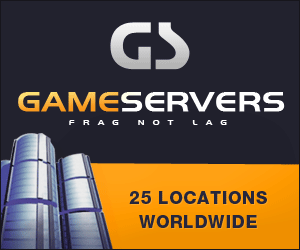 USA Today
January 11, 2007
Pg. 8
Protests set to mark 5th year of detention camp

By Associated Press
A black hood covered his eyes, shackles secured his wrists and legs. He felt lightheaded from two days without food and medication that made him sleep during the long flight. Startled by barking guard dogs, he was shouted at by troops in a language he didn't understand.
"We didn't know where we were or what was going to happen to us," said Adil al-Zamil, a former Kuwaiti government clerk who was one of the first to arrive at Guantanamo Bay after the base began receiving terrorism suspects Jan. 11, 2002. "We were very, very afraid."
In the early days, dogs were used to intimidate prisoners. Detainees were subjected to sleep deprivation and earsplitting rock and rap music. Some, including al-Zamil, said they were shackled in uncomfortable positions for hours.
Today, five years after the first prisoners arrived at the U.S. Navy base in southeast Cuba, the detention camp commander says those aggressive interrogation tactics are gone.
"We don't do anything today that's coercive in nature," said Navy Rear Adm. Harry Harris, commander of the detention center. "I believe we are doing things correctly here."
World outrage over the detention center has grown. Protests around the world will mark the fifth anniversary Thursday of the arrival of the first 20 prisoners at Guantanamo, including a demonstration on the Cuban side of Guantanamo's gate.
Critics say the camp has damaged U.S. credibility and should close.
"It has become iconic in the Muslim world and the wider world … for everything that the United States has done wrong in the war on terror," said Michael Ratner, president of the New York-based Center for Constitutional Rights.
The military says the detention center is vital as ever. Nearly 400 detainees suspected of links to al-Qaeda and the Taliban are still held there.
"What we are doing is an important and integral part of the global war on terror," Harris told the Associated Press by telephone. "We're keeping enemies of our nation — enemy combatants, terrorists if you will — off the battlefield."
Al-Zamil, 44, insisted Tuesday that he had no links to al-Qaeda or the Taliban. He says he had traveled to Afghanistan to work for a charity before being taken into custody in Pakistan and turned over to U.S. forces. He was held in Afghanistan before being transferred to Guantanamo in what he believes was February or March of 2002.
He and another Kuwaiti, Saad al-Azmi, were forced onto the tarmac in Guantanamo together. "We were totally cut off from the world. We didn't know what was going on," al-Zamil said by telephone from Kuwait.
Al-Zamil and al-Azmi later appeared before a military panel that designated them enemy combatants. The panels considered the cases of 558 detainees and found that all but 38 were enemy combatants and should be held.
The detention camp has changed since the early days when prisoners were kept in metal open-air cages and used buckets for toilets.
Harris said conditions for prisoners are better because of the construction of steel-and-concrete buildings modeled after U.S. prisons.
The military plans to charge 60 to 80 of the detainees and expects military trials to start next summer, said Air Force Col. Morris Davis, the chief prosecutor.
The two Kuwaitis were sent home in November 2005 and cleared by a court in their home country of all terrorism charges. "I'm still trying to regain my life, trying to become a normal citizen," al-Azmi said.